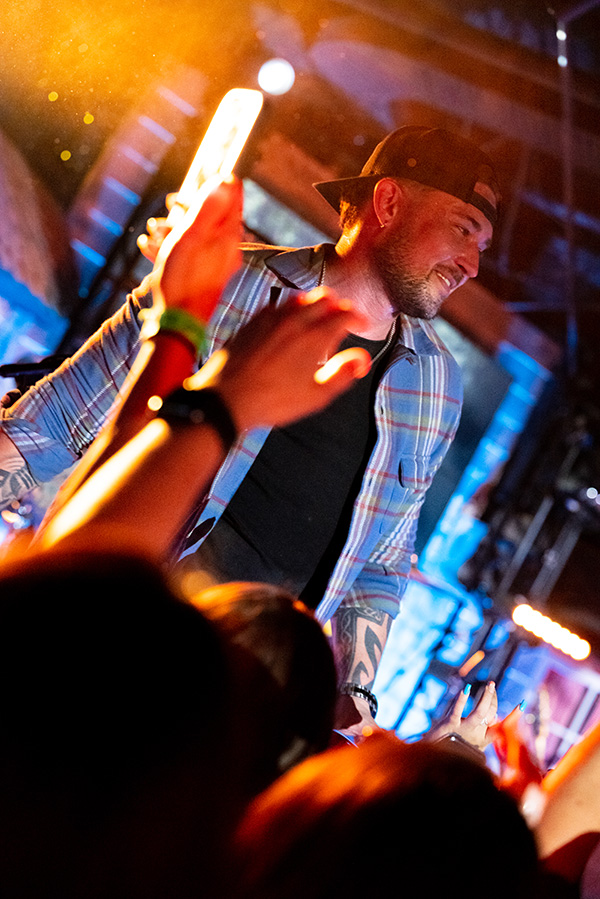 Has been a bit since we got to actually catch up and talk shop and this was fun! Michael Ray and Toad catching up on the core group that keeps Michael growing as a person and an artist.  Michael Knox, Josh Phillips, Michael Tyler and Rian Ball all in the group of getting the new music out with Michal Ray. Kinda cool to hear the stories of the songs from the inception, the rough cuts to the final release. We dove into Get Her Back, the latest single, MT, Josh and Rian and just how Michael fell into the song from where his life has gone and is today.
We talked Tim Montana, eating the whole ball of wasabi, Randy Couture choking out Kyle from Tim's band. Jumped into hanging out with Dan Henderson and Ryan Bader. Huge MMA fan. Wanting his kids (some day) to start out with MMA to learn a lot about life, respect and discipline. After parties at the Nashville Palace, getting the feeling of being choked out.
We dove into the rest of the year with new music coming out, getting out on the road even more, spending some more time on social media after the last three years.
Y'all ready to have some fun with Michael Ray… Get to know him a little better and listen in.
Learn more about:
Michael Ray
Website: michaelraymusic.com
Facebook: @MusicMichaelRay
Instagram: @michaelraymusic
Forged on the small stages of Florida's rural communities, Michael Ray has created an impressive foundation. Four No. 1 songs – RIAA Platinum-certified "Think a Little Less," RIAA Platinum-certified "Whiskey And Rain," RIAA Gold-certified "Kiss You in the Morning," RIAA Gold-certified "One That Got Away" — with over 1 billion global streams, over 650,000 album equivalents, and over 150 million YouTube views, he is a true country star who's performed at the Grand Ole Opry more than 65 times. Looking to expand his sound, Ray sought out CMA Album of the Year Award-winning producer Michael Knox. The pair have taken his brand of country to a new level for Dive Bars & Broken Hearts, Ray's six song EP arriving June 23 via Warner Music Nashville. Currently on the road headlining shows through the summer, he's taking his music where it matters: to the people.