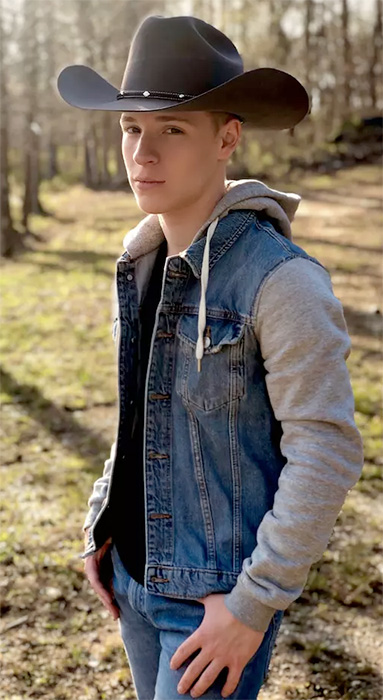 Baylee Littrell spending some time via Zoom with Toad during these COVID times… we talked the change from acting and broadway to becoming a country musician, we talked about football (Miami Dolphins ???) even Hardy and his ability to get "some friends" together to put out some cool tunes. Women in country came up… heck, let's get to it!
Learn more about:

Baylee Littrell
WEB: www.bayleelittrell.com
Facebook: @BayleeLittrellOfficial
Instagram: @bayleelittrell_music
A Georgia native and the son of Brian Littrell from the Backstreet Boys and model/actress, Leighanne Littrell — Baylee was born to be an Artist. Singer, Actor and Songwriter are words that best describe the person he has become.
Baylee has starred on Broadway in the hit musical, "Disaster" – earning his first Drama Desk Award nomination and is now embarking on an exciting country music career.
Why country you ask? Being from the deep south, Baylee's grandparents constantly played artists like Johnny Cash, Merle Haggard, Patsy Cline and Tammy Wynette to name a few. These artists have had a huge impact on Baylee as well as the greats Frank Sinatra and Dean Martin.
Ya think people know these days just who Brian Littrell really is?