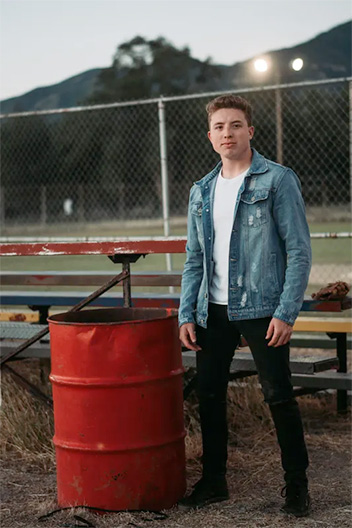 Carver Louis and Toad hangin' out on Zoom talkin Tiger King, Arrested Development, masks, new music Alan Jackson and growing up with CMT.
Learn more about:

Carver Louis
WEB: www.carverlouis.com
Facebook: @CarverLouisMusic
Instagram: @carverlouismusic
Carver Louis born and raised in small town Tooele, Utah lived the life of any home town kid. He grew up playing sports for the local high school, from running track to being the quarterback of the football team. During rodeo season he ran shoots and did Monday Night Buck Outs, all while listening to the greats like George Straight and Alan Jackson. Being molded by small town country music it was only fitting that Carver took the title of Mr. Tooele 2016 with his cover of Thomas Rhett's "Die a Happy Man."
Soon after releasing his debut single "Through with You", in 2017, Carver's music career took off. He began performing at various venues such as music festivals, rodeos and county fairs. As college approached Carver was prepared to take a spot on the Weber State University football team, until the owner of Country Fan Fest offered a spot for him to perform at the 2017 festival.