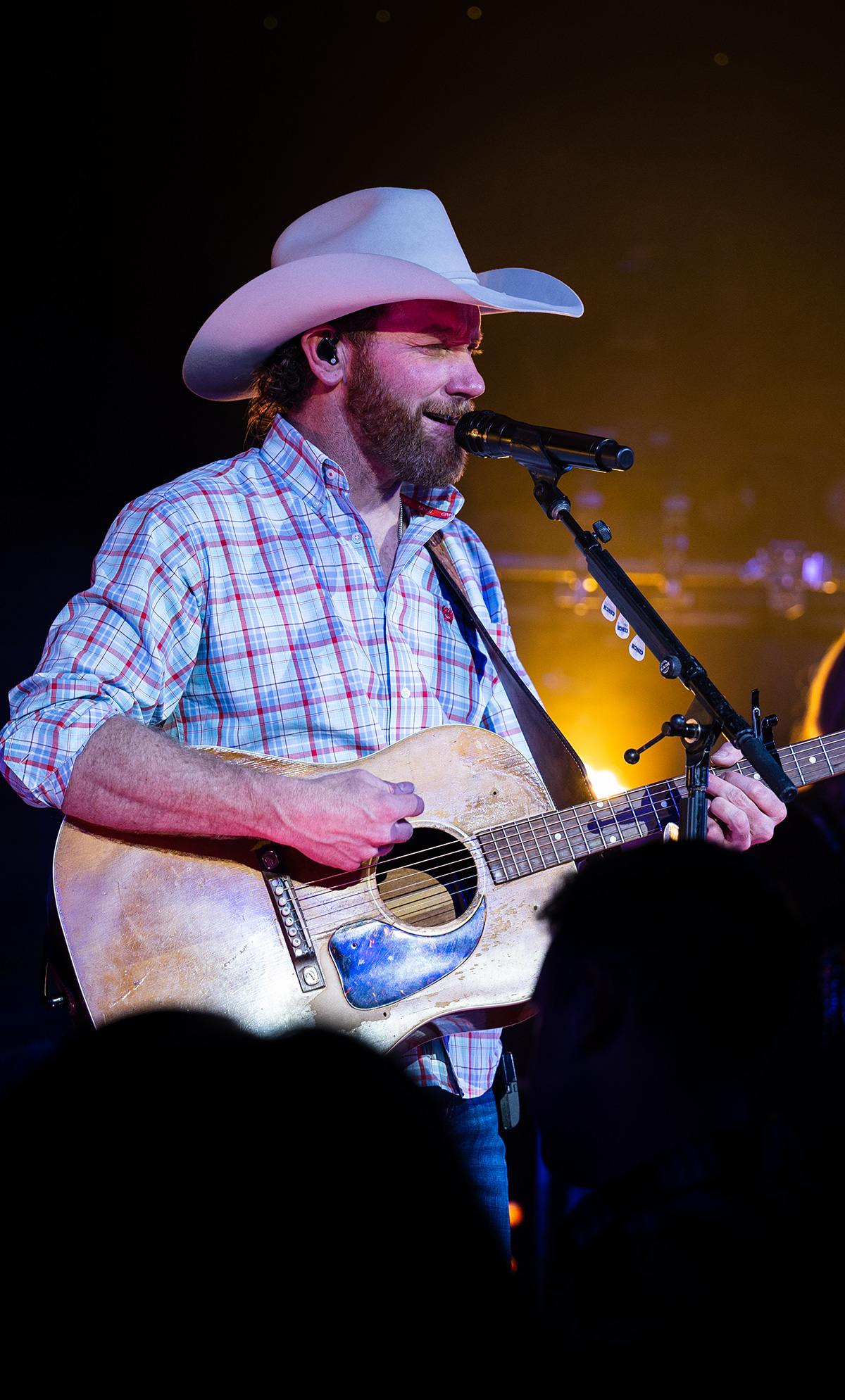 Finally got some time to hang out with Chancey Williams and talk Vegas, music, recording, the road… life as a farmer and a saddle bronc rider! Knowing the difference in a crowds response from the cover music to the originals. Learned the ropes of being in front of a crowd from Denver to Las Vegas and turning it into the original music and building the fan base they have today from the grind!
Growing up in Wyoming, doing everything DYI style makes everything rewarding in such a great way. Cheyenne Frontier Days, opening for Cody Johnson at the Ryman Auditorium, April 22nd… his Grand Ole Opry debut is happening… it's with his own band. This is rare to get to bring your band with ya but it was something Chancey definitely needed and earned.
Cody Johnson's song Human… Alan Jackson, Chancey Williams… now we know who got it cut!
Learn more about:
Chancey Williams
Website: chanceywilliams.com
Facebook: @chanceywilliamsybb
Instagram: @chanceywilliamsybb
Saddle Bronc athlete turned neo-traditional country music sensation, Chancey Williams, has gone from competing on horseback to performing on center stage.  As one of only two artists (Chris LeDoux) to both compete in the rodeo and perform on the main stage at Cheyenne Frontier Days and the only singer/songwriter to be endorsed by CINCH®,  Williams is the next authentic cowboy of country music.
Growing up on a ranch in the northeastern corner of Wyoming, Williams is one of the proud few hailing from Moorcroft, WY – a town so small it doesn't need stoplights. Rodeo, wrestling, and academic talents took him first to Casper College and then to the University of Wyoming.  Chancey earned several degrees, including a Master's in Public Administration, but it was music and the camaraderie of the road that continues to take him all over the United States.
Chancey was named iHeartRadio's 2022 Rocky Mountain Country Music Awards Entertainer of the Year. Williams also won Songwriter of the Year for 'The Saint' and Album of the Year for his most recent record produced with country hitmaker, Trent Wilmon, 3rd Street. Last year also brought multiple dates with Parker McCollum, the PBR Tour and an appearance at Cheyenne Frontier Days with Dierks Bentley. Most recently, Chancey returned to Las Vegas, performing on national television opening the 5th round of the National Finals Rodeo and headlining the main showroom at South Point, "ground zero" at the most important rodeo event in the world.
Chancey's 2023 tour includes a debut performance at the Grand Ole Opry, his first headlining appearance at Billy Bob's Texas and a robust summer tour in support of his new Album, One of These Days.