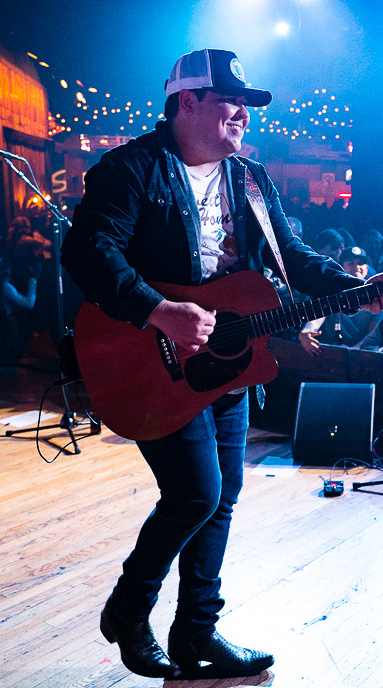 Started out in music in church, then at about 17 he started playing in clubs, a friend dropped a cd into the hands of Richard Childress … two weeks later, lunch with Tim and Richard happened! He'd take trips to Talladega and play in the parking lot, bring the small PA and let her rip! Went from playing to about 20 people in the parking lot to 10,000 inside the in field! The story of his growth through music via NASCAR is pretty bad ass and genuine!
Talked about getting to see Merle Haggard at the Ryman Auditorium… the first time that music made the hair on his arms stand up! Fun fact… Tim does not like to be in a bar or at a party without being in control of the music. How about his bar tab is less than his "credit needs" to skip music in a bar.
Dropping new music, Marry Wanna is just around the corner… album in the fall… new videos and more.
Learn more about:
Tim Dugger
Website: timdugger.com
Facebook: @OfficialTimDugger
Instagram: @tim_dugger
Country Music singer/songwriter and Alabama-native Tim Dugger grew up on NASCAR racing, Gospel singing and classic Country music. He developed a genuine love for songwriting and storytelling during summers spent at his local music store jamming with bluegrass pickers. After being introduced to former NASCAR driver and team owner Richard Childress, Dugger was off to the races, playing his original songs at nearly every major track in America. Along the way, he cultivated an unapologetic artistic identity, rooted in the music of his childhood idols like Merle Haggard, Vern Gosdin, Hank Williams, and Alan Jackson. Now signed to Curb Records, Dugger's new six-song EP, Signs of a Good Time, is produced by Dan Huff protégé Brandon Hood and scheduled for an early 2020 release.