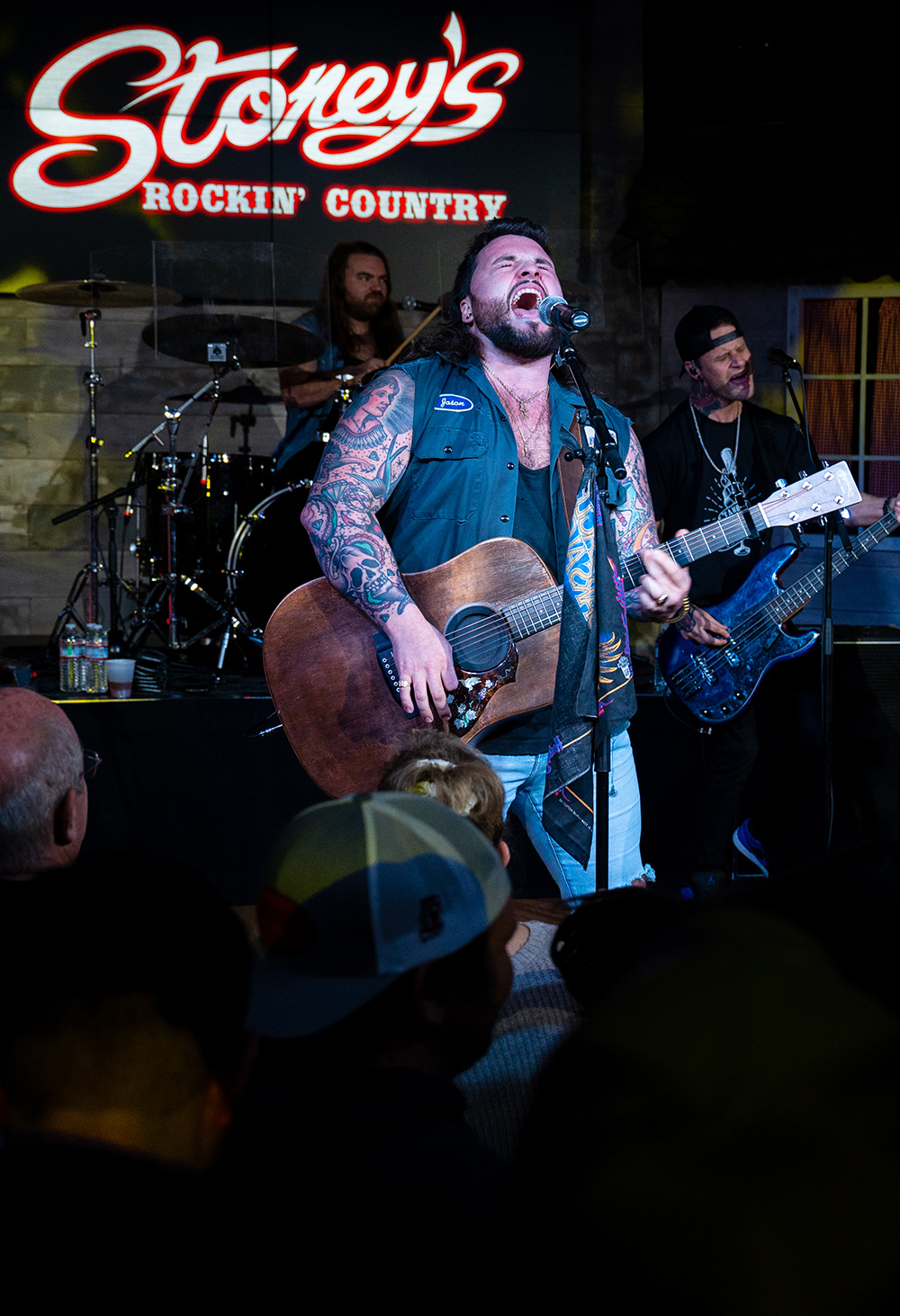 Parma-tucky…. the place in Michigan where Jason Cross called home! We met in North Carolina while we were both out with the Dillon Carmichael camp for a great cause! Getting to see Jason Cross live sold me on getting his ass out west to Stoney's for a weekend of "fun"!
We talked music, his goals for 2023 in playing a lot more Artist shows – his original music, we dove into his reasons for moving to Nashville… it started with a boys trip and now he calls it home. Building the network of musicians in his circle, we talked about the way "we" all grow as artists… Ray Fulcher and Luke Combs, Hardy, Ernest and Morgan Wallen.
His favorite place to kick it while at home… Bourbon Street Blues Bar in Printers Alley… loving the oldies of Steely Dan, maybe a second home to kick it at?
Birthdays…. Jason's mom and I share the same Birthday!! I knew this kid was cool AF! How about the Home Depot retirement plan? What about Hobby Lobby? y'all feel it?
Hardy, Randy Houser… goals for Jason Cross to share the stage with… Let's get to know Jason Cross!
Learn more about:
Jason Cross
Website: jasoncrossmusic.com
Facebook: @JasonCrossMusicandMerch
Instagram: @jasoncrossofficial
Jason Cross is a big personality with an "against the grain" mentality. In 2020, Cross made the move from Jackson, Michigan to Nashville, Tennessee and quickly developed a name for himself in Music City. Jason found his love for music at a young age. Growing up on Guns N' Roses, Alice In Chains, Metallica, The Eagles, and numerous other rock bands, it's safe to say he's got some rock n' roll roots. Also consuming a good bit of country in his youth would make for the perfect blend of the two. Cross would describe his sound to be somewhere in the ballpark with Jason Aldean, Randy Houser, and Luke Combs, with influence from Chris Stapleton and Whiskey Myers to Mötley Crüe and other bands from the metal genre. In March 2021, Cross released his debut single "It Ain't Me" that became a fan favorite and has been writing and releasing new music since. Jason Cross knows how to be vulnerable with his music but also knows when it's time for a high energy good time.