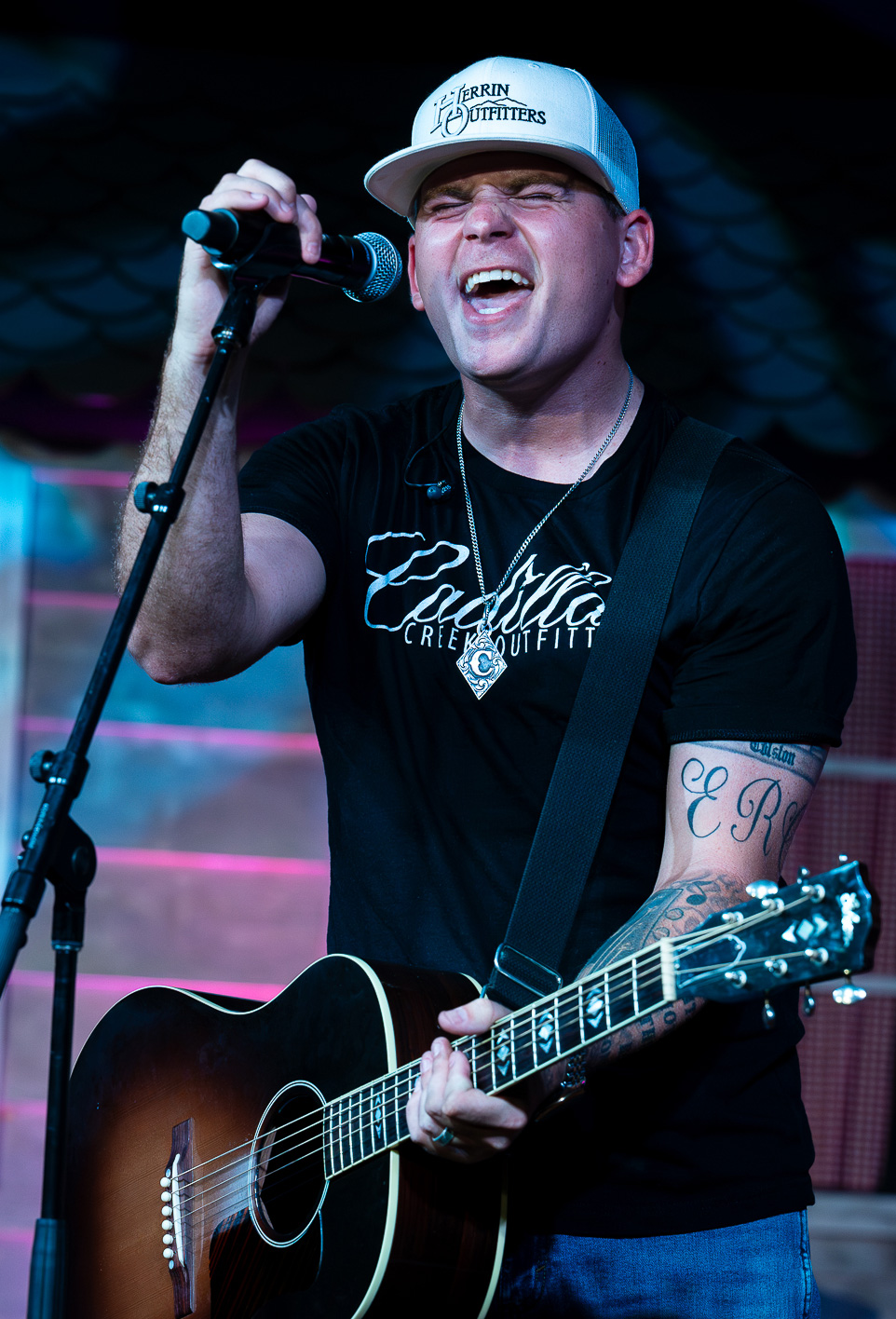 Chris Colston spending a little time with Toad talking 5 Beers, Texas touring, the shut down, playing a lot of golf and touched on some zoom writings. We dove into the writing process that has worked for him. It's neat to see that the songs come from everywhere. Back to golf, we talked about the game itself and its' frustrations. Playing with friends as well as other artists.
His favorite song to be a part of.. about his daughter that was written with Jordan Walker called Boy Like Me. One of them that came together quickly. We got to talk about kids, and how many are in the future for him. Headlining shows to being a part of Night In The Country with the goals of being the headliner at one of these monster events.
Enjoyed the conversation involving venues vs festivals. The perspective of their experiences at each. Dove right into college football and LSU, college vs pro… love the passion and the actual experience.
Learn more about:
Chris Colston
Website: @chriscolstonmusic.com
Facebook: @chriscolstonofficial
Instagram: @chriscolston_
Having one foot in Texas and the other in Tennessee has been a way of life for singer-songwriter Chris Colston, who has swept through the world of country music since 2018 with a Neo Traditional Red Dirt sound reflective of his Lindale, TX roots. From opening for headliners like Lynyrd Skynyrd, Granger Smith, Gary Allan, Cody Johnson, to playing sold-out shows alongside top-charting artists such as HARDY, Parker McCollum, Mitchell Tenpenny, Muscadine Bloodline, and Koe Wetzel, Chris has won over a dedicated fanbase with a stage presence that makes a crowd go wild.
Colston's story began with his grandfather, who lead him to pick up his first guitar at a young age. Performing live anywhere he could along the way, his journey continued with the release of his first LP "Bombs Away" in 2020, and his second LP "Boy Like Me" in 2022. Colston describes his sophomore album as one that "truly reflects who [he is] as a person", and he's excited to bring a new string of singles to the scene as he continues to tell his story. "I'm proud of what's coming – my sound is evolving with me and I can't wait to share what I've been working on with old and new fans". Save family time and hunting season, you'll always find Chris Colston, guitar in hand, forging his own path with nostalgic, gritty songs about hometowns and heartbreaks.