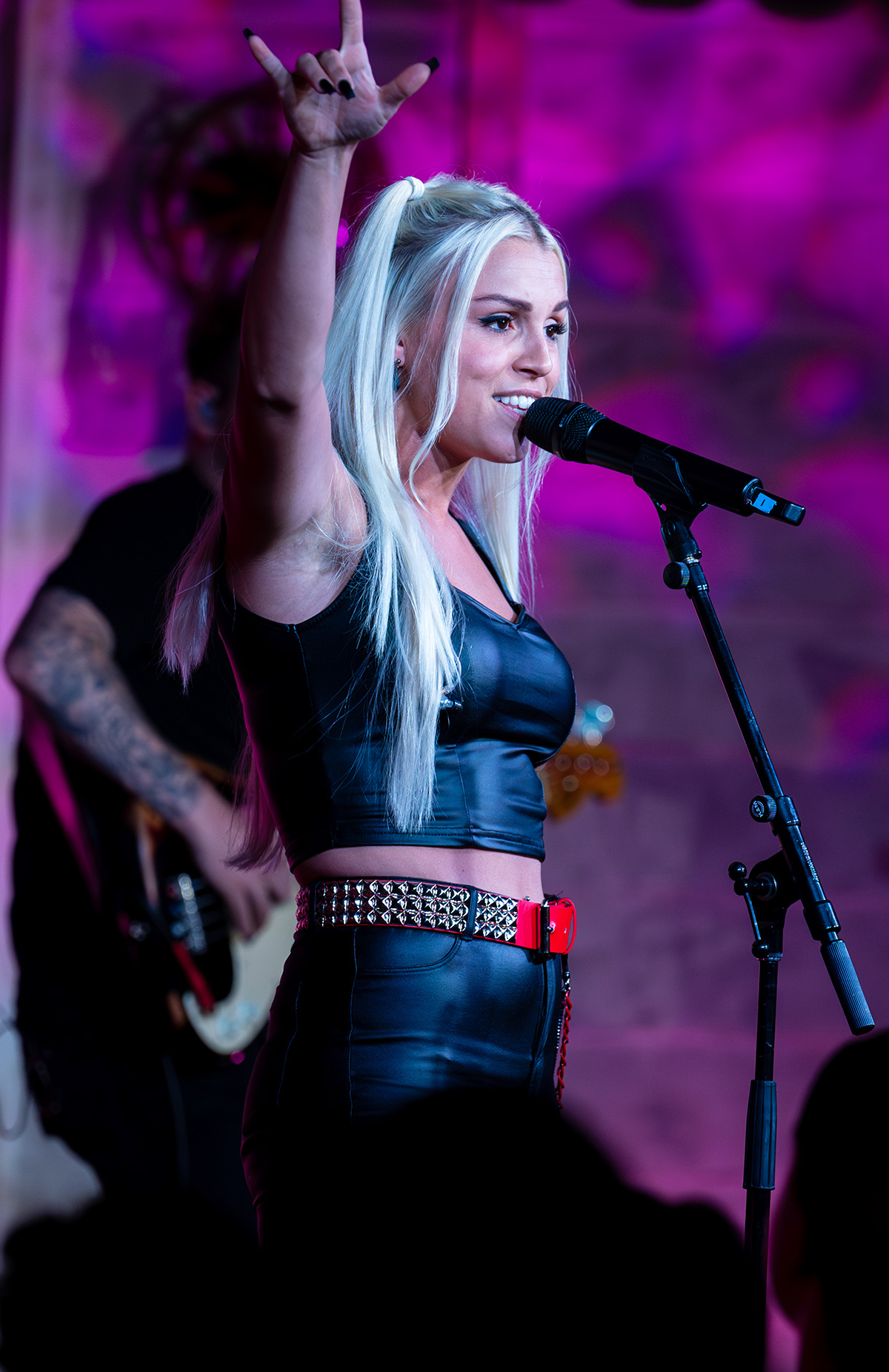 I love the time with Royale Lynn, her journey in this music world is just amazing to watch and be a small part of. We dove into her career, her path that she has created for herself. Her favorite song to date to be a part of… 6 Feet Deep and where it came from. How about her lacking desire of sushi, but she did go to Kabuki (shout out to Hoon and Denise) no sushi eating happened but… pizza talk did!
We talked her upcoming show opening for Luke Combs on her birthday, Whiskey Jam, her tour throughout the rest of the year. We jumped into kindness and its' importance in the world we live in today. We talked about what she would be doing if she wasn't able to do music. Plan B came out… there is NO PLAN B!
Knowing that her fans are what keep her career going, it will always be number 1 in her book. We got into Boston, a fan, and her joy in providing joy. Her insight to social media, TikTok and its' importance in a new career. Selling the most amount of tickets she has ever sold to date was with us!
Favorite Nickelback song……
Learn more about:
Royale Lynn
Website: @royalelynnmusic.com
Facebook: @royalelynnmusic
Instagram: @royalelynnmusic
Singing before she could talk, Royale Lynn traded in her pony for a guitar and moved to Nashville in 2015. The country singer has single handedly acquired millions of views across social platforms and been recognized by Billboard as a "A ferocious newcomer with ceiling scraping vocals". She has also been deemed one of Billboard's "Emerging Artists."
Her viral song "Six Feet Deep" is sitting at 6 million views on TikTok/Instagram and counting. Released on April 21st, the song debuted at #3 on the American Country iTunes chart. In January 2023, she released "Runs In The Water", which secured placement on CMT and debuted at #4 on the American Country iTunes chart.
Royale's growing success as a songwriter has deemed her a force to be reckoned with. She has penned viral cuts such as Spencer Crandall's "K[no]w Better" and Leah Marie Mason's "Far 
Boy."
Pulling from influences like Morgan Wallen, Avril Lavigne, Nickelback, and various punk artists, Royale Lynn rocks you outside of the box that is Country Music. Her unique sound is an intoxicating hybrid of punk attitude with country roots – called "Punktry."