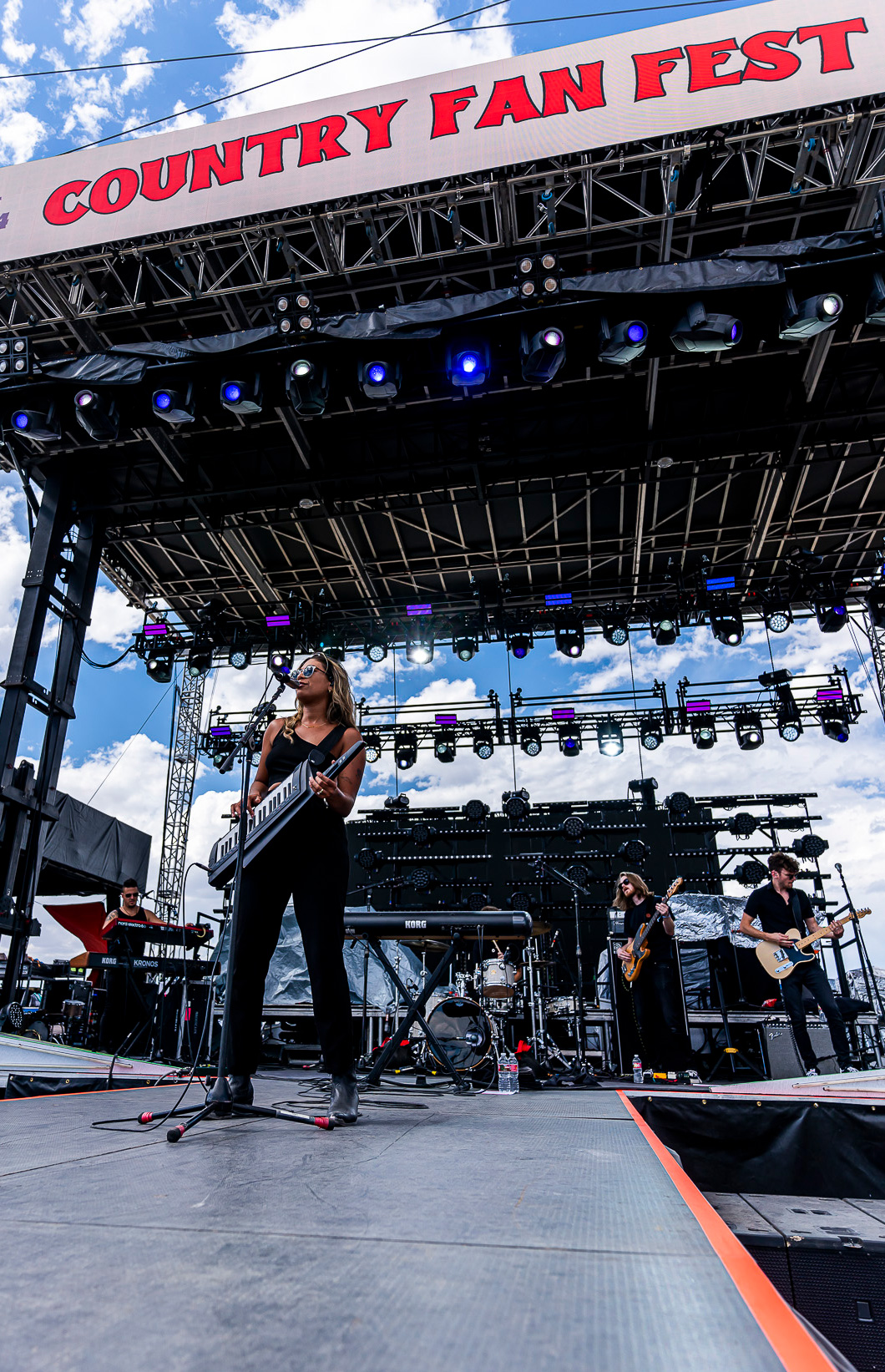 *** We'd like to preface these interviews with the recordings were done in a metal box without a lot of help from the walls and might not be 100% podcast quality, but the content is definitely epic ***
The Texas music scene was the first for Madeline Edwards, getting the experience under her belt. She traveled back and forth from Houston to Nashville "figuring it out". She met her husband during covid… they decided to pack it up and make the move to Nashville!
Her love of the females in country music from Kassi Ashton to Lainey Wilson. I asked about the goal in country music for herself, someone she looked up to in the genre… the response is epic! It'll make you love her even more!
I asked about building her own show… money not a thing and her line up includes the likes of Harry Styles, Billy Joel, The Black Keys and even the  Arctic Monkeys.
Her love for Star Wars, being the oldest of 5 kids, tattoos in honor of them. She is female first and this is enlightening.
Another album on the way… it was a good question that wasn't expected and that's rad! Let's hope by the end of the year!
Learn more about:
Madeline Edwards
Website: @madelineedwardsmusic.com
Facebook: @makingmadeline
Instagram: @makingmadeline
California born and Texas raised, Madeline Edwards has transcended musical boundaries, incorporating her jazz, soul, gospel and country influences into her unique sound "through vulnerability and passion" (NPR). In the last year, she earned accolades as a Spotify "Hot Country Artist to Watch", an Apple Music "Country Riser", and a CMT "Next Women of Country".

Named a Top 20 Breaker artist on NPR, Edwards' music has over 13M streams to date. Madeline's forthcoming debut album comes after a remarkable rise, including performances on some of the genre's biggest stages alongside Country music's biggest stars. She has performed on Lady Gaga's Born This Way Tribute Record with The Highwomen, NPR's Tiny Desk Concert, and most recently she was a special guest on Chris Stapleton's All-American Road Show Tour this summer. Edwards made her Grand Ole Opry debut this fall, and just last year made her television debut on the 2021 CMA Awards in one of the "best moments of the night" (Billboard).