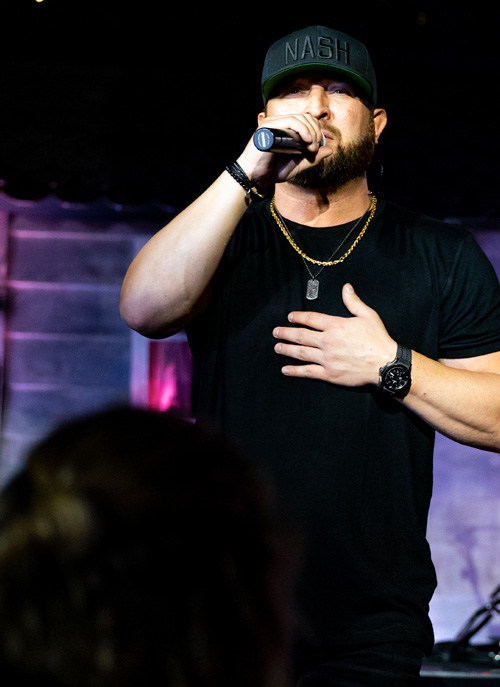 Dusty Black and Toad chattin' inside the Country AF Radio studio talking new music, his roots in Texas, the moving business, country music, Johnny Cash, Colt Ford and more! Let's get to know Dusty!
Learn more about:

Dusty Black
WEB: www.dustyblack.com
Facebook: @Dustyblackmusic
Instagram: @dustyblackmusic
Singer/songwriter Dusty Black likes to consider himself a pretty tough guy. But even he admits he can't get through his new song "Somebody's Mama" without shedding some tears.
"It's hard to perform that sucker on stage," the father of two little girls admits the song that was first introduced to him by country artist Colt Ford. "Every time I play it, I have to warn the crowd that I might get 'choked up a little bit up here.'"
Black laughs, but he isn't kidding.  "Somebody's Mama" featuring Gary LeVox serves up a heartfelt cup of sentimentality, telling the story from a father's point of view of watching daughters turn into grown women who turn into the loves of someone else's life. And it's a song that hit Black smack dab in the heart since the moment he first heard it.
"It's always been one of those that just made the hair on my arms stand up," says Black, 38, of the song written by Monty Criswell, Derek George and Houston Phillips. "I dang near cry almost every time I hear it."
It's not only a tearjerker of a song, but it's a tearjerker of a story that got Black to this precious moment. It's a story of undeniable talent and strange coincidences, a story that further establishes that one step in a different direction can change the trajectory of one's entire life, a story that proves that a moving guy can turn into a country music star.