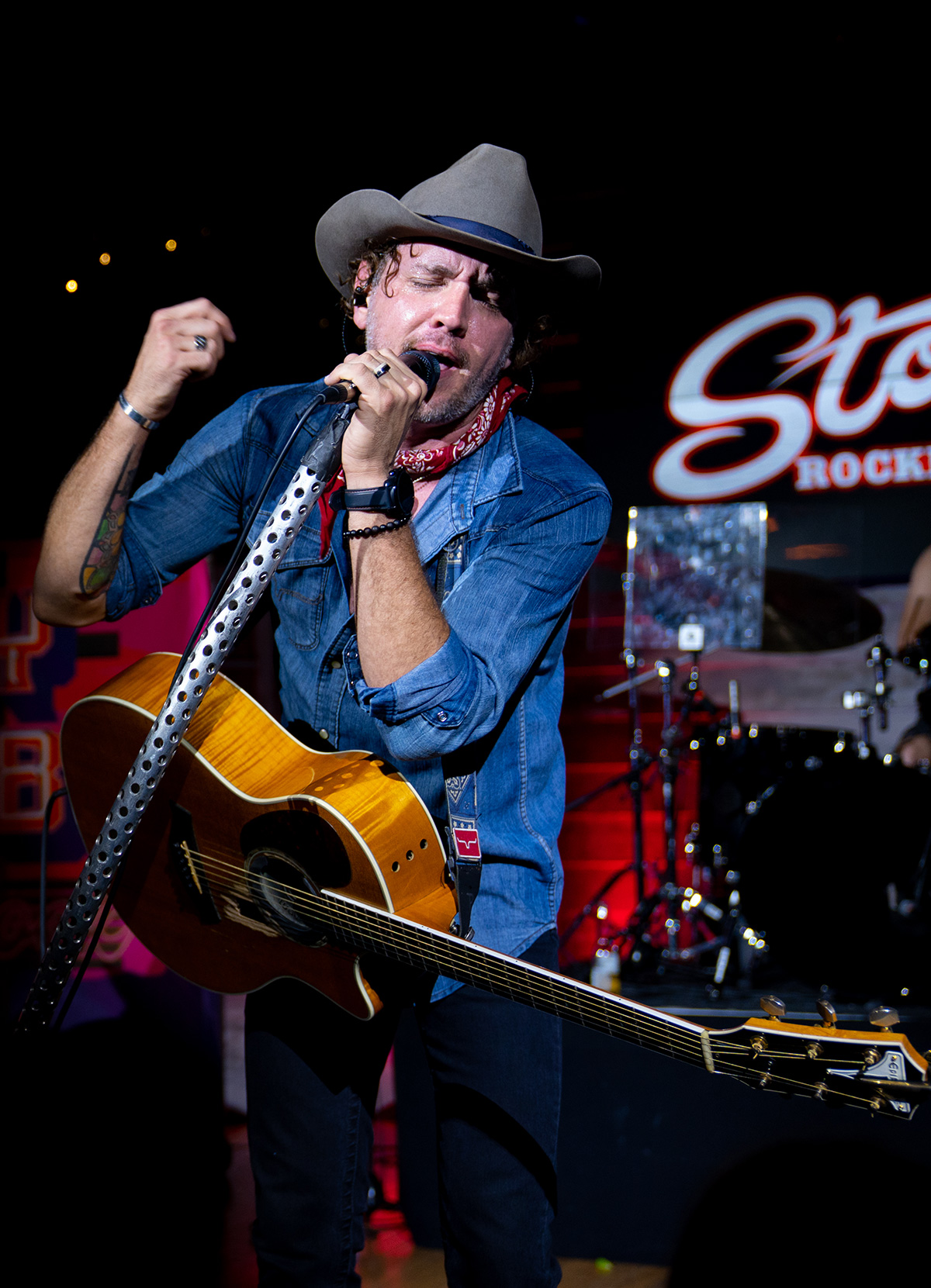 Jeremy McComb kickin' it in Vegas with Toad and we talked being on the road, bringing along the fam, a trip over seas for a couple weeks, writing Didn't We, the latest single from Tracy Lawrence, we talked about buddies in his life like Joe Peters, Stephen Wesley, Josh Mirenda, Tim Montana and so many more.
We dove into the covid times, owning a venue, touring… or the lack thereof, spending time with the family, writing more… where Burned Out came from (latest single) The video, Jim Henson puppets??? Let's check it! Burned Out – Official Video
We talked the hustle of the music business, where it is today, where it was and where it's heading. Jumped into binge tv with The Wonder Years… I need to go revisit that myself ha!
Getting into Jiu Jitsu, a couple times a day.. ya.. that's a lot, jumped into the hustle of Cody Johnson, Dear Rodeo and more.
Learn more about:

Jeremy McComb
WEB: www.jeremymccomb.com
Facebook: @jeremymccombmusic
Instagram: @mccombover
Good things come to those who wait, but luck favors the bold. And for Jeremy McComb, the balance comes natural. A storyteller epitomizing "been there and done that," McComb has explored nearly every facet of the entertainment industry, all on his own terms. From radio to tour managing, releasing five albums, growing an international fan base, hitting the Billboard charts and writing songs for projects selling over 6 Million copies … including a Grammy-nominated soundtrack (Blue Collar Comedy Tour – One for the Road).
Proudly and fiercely independent in both spirit and style, The Average Joes Entertainment recording artist was born in Idaho as a sixth-generation musician. Music is in McComb's DNA but he's a distinct branch on the family tree. Obsessed with artists who share a gift for storytelling (and little else), he found inspiration in everything from Jim Croce to Tom Petty, and now bridges the canyons between country, rock and folk.
McComb discovered a revelation during the last eighteen months of uncertainty and the effects of it became an influence for the songwriter. Like the rest of us, the constant state of chaos and complications led him to look back to a time when things were simpler. Which led to his latest project, aptly titled, The Way Back.
For a performer used to touring 180+ days a year in perpetual motion, staying still was a challenge. But he rose to that challenge, finding solace in the silence and assembling an album in the process that perfectly captures the angst, frustration, and the joyous release we all felt returning to normal life, our loved ones, and the things that bring us happiness.
From his new release "Burned Out" expressing the exuberance of getting back to what we love to the nostalgia of the title track, which was inspired by the classic TV show "The Wonder Years."
"It's definitely an album rooted in nostalgia," McComb explains about the headspace while creating the new album. "I should call it the quarantine record, because it was all stemming from all these feelings everybody was having of being locked in and shut out, unable to do the things they wanted to do or be around the people they wanted to be around. It's not a depressing record, it's more about getting away from that stuff and going back to the things that matter."
That desire to get back to normal and really start living again is front and center on the fun-filled track "Burned Out."
"'Burned Out' really came from us getting back out and playing and hearing people night after night who are coming back to shows, and the venues that are opening again. It's about people wanting to get back out and get back to being themselves, having fun, taking care of each other, and spending time with the people they love, dancing and enjoying music. I think that shutdown really showed a lot of people how important being a social animal is… we're not meant to be apart from each other," says McComb.