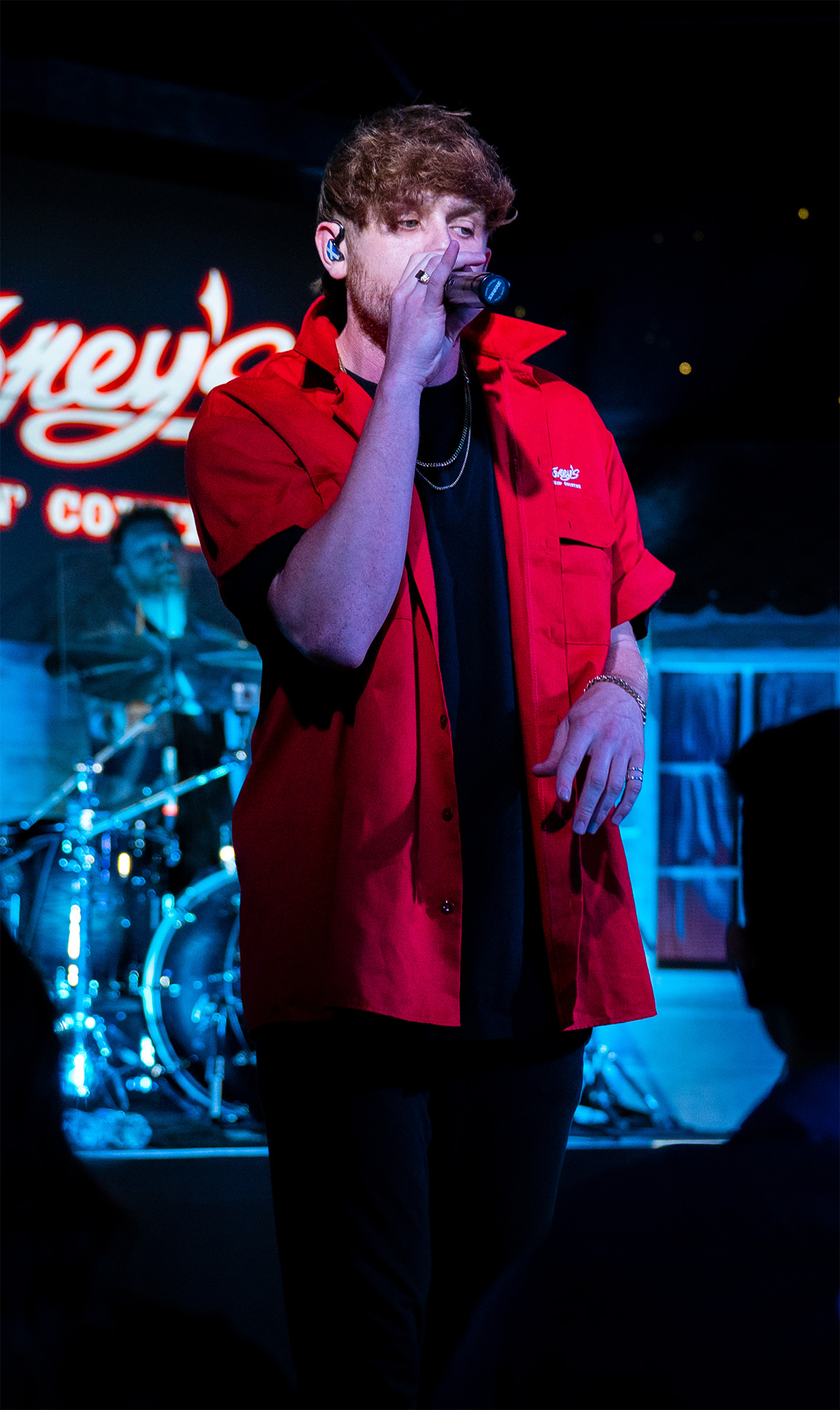 Jordan Harvey's life in Scotland to getting to the states in Nashville, playing in the pubs to getting a call from the BBC to getting on a Voice like show, getting on the show and coming in third! Dad comes up with a great idea to move to Nashville with the thoughts of Jordan being different enough to make it. Ice Cream, CMA's, Keith Urban being the main driver for Jordan's passion in music and having a shot at making it!
When you say everything happens for a reason, his trip into the states via New York and into Nashville and everything that happens from there makes this "story" even more epic! The Broadway gigs started to flow (drumming) then turning into being a part of King Calaway. Let's jump into the pandemic, moved back across the pond and the head was down to writing and recording "legally" of course 🙂
After the pandemic, all of the writing into the pop country Jordan made the change into being a solo artist. We jumped into the Alabama girl, the writing process.. Adam Warner plays a role in all of this. from the pool party, the love of cake (red velvet) getting friend zoned…. ha ha. Alabama vs Auburn ??? It'll all make sense. The talk of college football that includes Alabama, Ohio State, Nebraska and even Auburn.
Finally… someone that digs Biffy Clyro like I do!
PS. Jordan's first ever show was in Vegas 🙂
Learn more about:

Jordan Harvey
WEB: www.jordanharveymusic.com
Facebook: @jordanharveymusic
Instagram: @jordanharveymusic
Jordan Harvey grew up in rural, blue-collar Scotland, experiencing the Scottish version of the lifestyle represented in most Country songs. He lived and breathed Country music, dreaming about one day commanding a stage like his idols Johnny Cash and Paul McCartney—but he knew it was going to be a long journey that was never going to be an easy, straight line. He worked in a local recording studio, studied music at Tech Music School in London, opened for Simple Minds as a member of the OK Social Club which led to him playing his own shows as a solo act and singing on BBC One — the UK's most-watched TV channel — as a contestant on the singing competition Let It Shine.
Eventually, Jordan's father encouraged the multi-instrumentalist to follow his passion across the pond and chase his dreams in Music City. A mere days later Jordan found himself couch surfing in Nashville, cutting his teeth playing the graveyard shift at some of the city's most popular honky tonks before joining King Calaway's roster where he's gained experience opening for Garth Brooks and a host of shows including Jimmy Kimmel Live!, The Late Late Show with James Corden, TODAY,  The Kelly Clarkson Show and the internationally-acclaimed show Neighbours. Never letting go of his dream, the Caledonian Cowboy now makes his solo debut with a host of new music written and recorded with some of Nashville's best talents. Signed to BBR Music Group, Harvey released his debut track "Alabama Girl" on August 5.