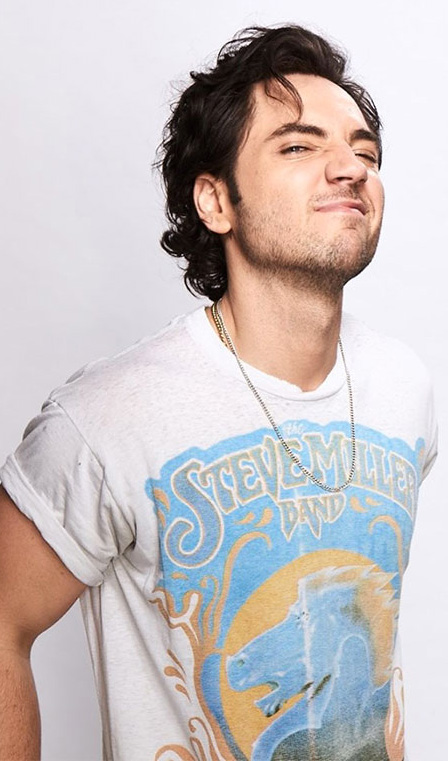 Scott Stevens jumps right into bringing the team all in house! Releasing new music at his own pace, sharing it on his own terms, and getting it out to the fans! Scott has been all over the place with his career, all learning stages but the music… it speaks for itself. All catchy, all groovy, all SCOTT STEVENS!
We dove into pops! The Frank! The Missing You video being filmed on the family farm. Scott talks about doing their taxes.. literally just before hopping on a plane and getting out to Vegas for the show. The rough life of the road, being a lawyer and being a family man.
Scott is so much fun to sit with. He always catches me on the stuff! We talked about Dick In A Box in Nashville.. wtf Scott?!?!? Played us a new mix version of I Feel Good, talked about some new Christmas tunes dropping, Call me Cold – a little rockier for him. We dove back into Routine, the single that makes you think of relationships, relationships with Nashville and the music industry. Definitely another fun sit down with Scott Stevens! Music Is My Mistress… the best line EVER!
Learn more about:

Scott Stevens
WEB: www.scottstevensmusic.com
Facebook: @scottstevensmusic
Instagram: @scottstevensmusic
Authenticity. Heart. Grit. Scott Stevens likes the way those words roll off his tongue. "It's all about being able to flourish in your own skin," says Stevens, whose forthcoming debut album, is a master class in what happens when a musician leans into his natural-bred confidence and emotion. "Sometimes you gotta double down, step off the ledge and trust whatever it is you trust," Stevens says of putting his entirety into his music.
"The heart of me is somehow split in equal parts rock and roll, soul, and country music," Stevens says of his lyrically forthright and groove-centric sound. "At its core though, it's just stories in rhythmic form."
Ultimately, Stevens says he's most proud of his unique artistry being unabashedly him. In his eyes, when you're drawing from a well of sincerity as he does on his album, genre is secondary. To that end, Stevens' music is ripe to appeal to rock fans or country fans or frankly anyone who appreciates the uncontrollable urge to nod to the beat. "People that don't think they like country music need to listen to this," he offers bluntly. "And for the people that don't think it's country music, well, to that I say, 'Every hat is a cowboy hat if you're a real cowboy.'"