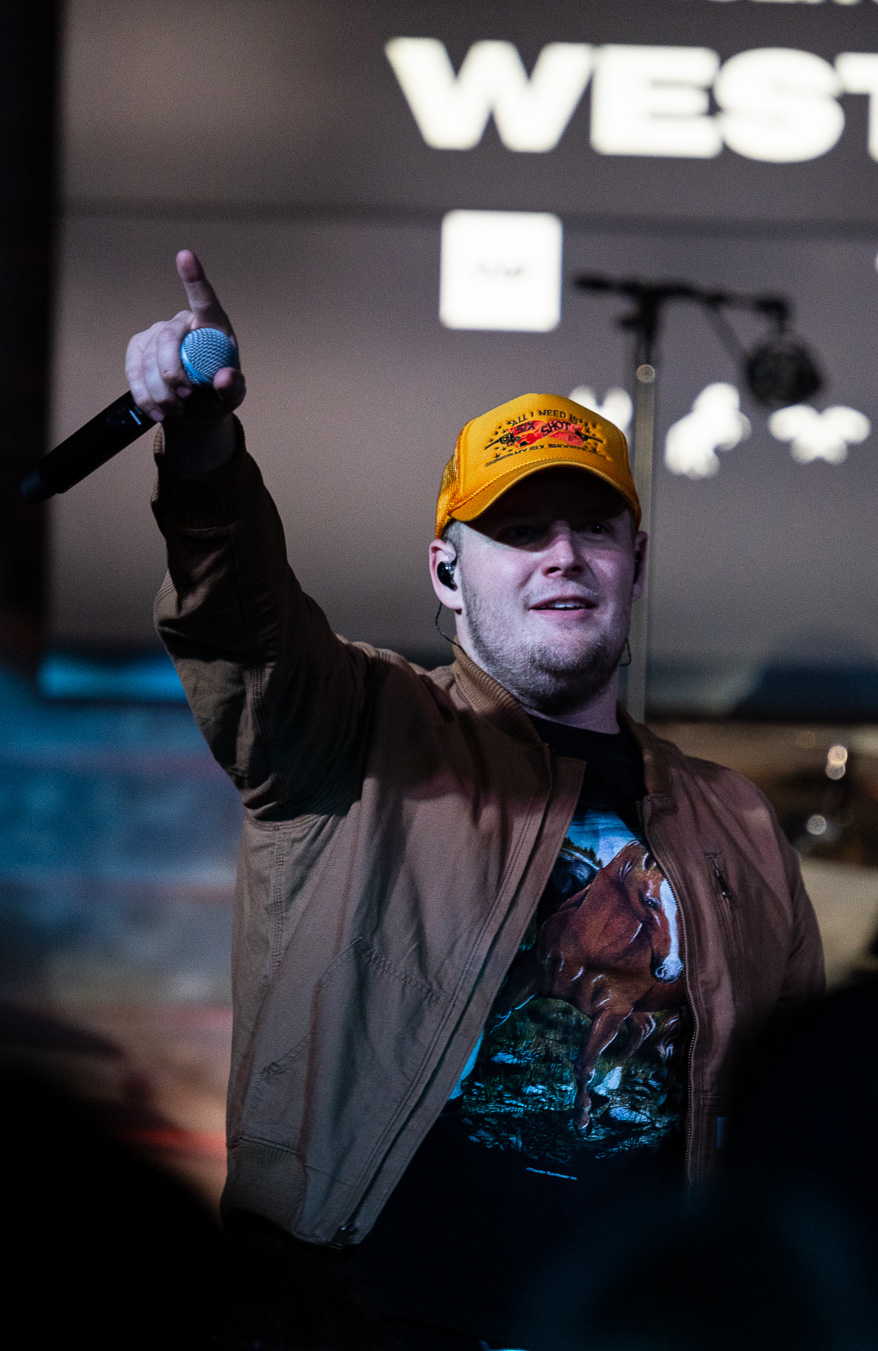 Spencer Crandall is definitely one of the "real" folks! We talked the social world we live in, relationships in country music, going on the road with Lauren Alaina, Tyler Rich, Chris Lane and returning the favor with the likes of Ashley Cooke and Avery Anna. We jumped into his XM #1 in My Person, one of his latest singles entitled Made. His love for the message in Made, his expectations of perfect in himself, knowing as a human that the best things in life you GRIND for vs it just being handed to you. Spencer dives into the meaning in Made, references to the meat and candy of a song…. it'll make sense!
We talked goals in Country music… playing and selling out Mile High Stadium vs Red Rocks Amphitheater, who would play the show with him and why it means so much to him. Quick insight, he's going to get there and he will be bringing his "homies".
Dropping a new album, yup, 20 songs!
I love this… You are the 5 people that you spend the most time with.. a product of your environment!
and um… twitter handle: @SpencyBoo – if 14 year old Spencer could go back.. would he?
Learn more about:

Spencer Crandall
WEB: www.spencercrandallmusic.com
Facebook: @spencercrandallmusic
Instagram: @spencercrandall
Denver-native Spencer Crandall is an independent country music singer/songwriter and entertainer. His sound continues to push the envelope—a blend of country storytelling with non-traditional production elements—reflecting influences ranging from Ed Sheeran and Taylor Swift to Justin Timberlake and Drake.
Raised in a music-loving family, Crandall grew up attending summer country concerts with dreams of being an entertainer, idolizing touring sensations like Kenny Chesney and Keith Urban. For a senior project in high school, Crandall decided to pick up the guitar and learn to play. The next year he headed to Grand Junction to play college football, until facing a career-ending shoulder injury. With the spare time on his hands during recovery, Spencer began to sing and write music, ultimately growing a steady following on social media by posting videos of dorm room performances of his original music.
After frequent trips to Nashville throughout 2016, Crandall decided it was time to make the move to Music City and seriously pursue his music career. Since then, Crandall has gained over 2M followers and 20.5M likes on TikTok and has shared the stage with artists including Chris Lane, Dustin Lynch, Tyler Rich and Josh Turner.
In four short years, Crandall has amassed over 100M streams across platforms as an independent artist, with two album releases debuting at No.1 on the iTunes country charts. With plans to tour in 2021, this year is set to be his biggest yet!