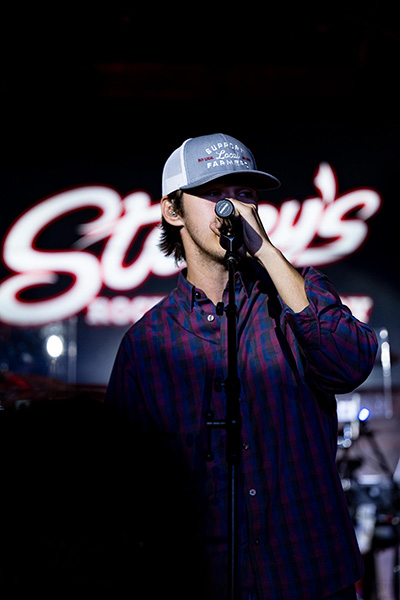 Jordan Rowe and Toad kickin' it in Vegas, talking music, movin' in with Ray Fulcher in Nashville, writing, college at UGA, college football, merch "Support Local Farmers", Rhett Atkins, Tracey Lawrence, Eddie Montgomery and so much more!
Learn more about:

Jordan Rowe
WEB: www.jordanroweofficial.com
Facebook: @jordanrowemusic
Instagram: @jordanrowemusic
Jordan Rowe's love for music and his dream to become a successful country singer/songwriter began when he was just a kid in the small town of Adel, Georgia. Jordan grew up listening to artists such as Joe Diffie, Alan Jackson, and Luke Bryan, all of which have played a major role in how he has crafted his own sound.
At the age of eight, he learned to play the drums, which he played for most of his younger years in his church's worship band. It wasn't until he was a teenager that he decided to further his musical knowledge and began guitar lessons, all the while teaching himself to play the piano at home.
Jordan attended and graduated college from the University of Georgia, and in June of 2019, Jordan took a leap of faith and moved to Music City. In summer of 2020, he celebrated the signing of his first publishing deal with River House Artists and Ashley Gorley's Tape Room Music. His most recent singles, "I Didn't Sleep Last Night," "Bad Case Of The Good Ole Boy," and "Mama Ain't Jesus" can be found on all major music platforms. When Jordan isn't writing and recording music, he's either hunting, fishing, golfing or reading finance books.