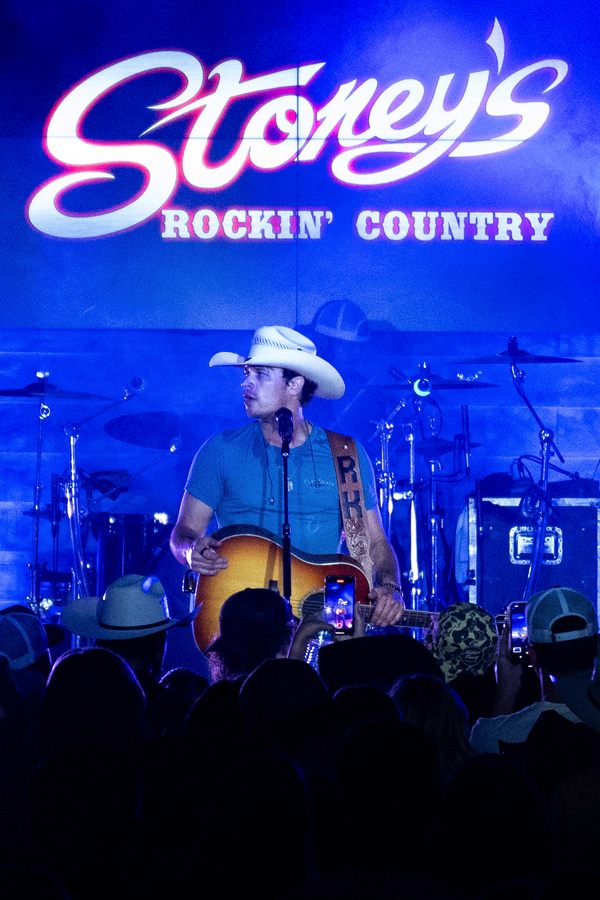 Toad dives into growing up in West Texas, spending some time in Lubbock, working in the hay fields and trucking, coming to Vegas at a young age with the family and enjoying the beauty of the lights at night. Meeting Brittany Warthan at a writers retreat to now hangin' the hat in Nashville together as of March of 21. From writing songs as a kid, the 1st song had the line "It's my day off and I'm going to the coffee shop" is now finally coming to life, spending about 2 weeks a month in Nashville before the move writing and getting into the country scene. Mom had some music in her, playing the clarinet and singing, great grandmother being a poet, Randall feels that writing in him comes from her.
We talked the road with William Clark Green, Josh Abbott, Cody Johnson, Kevin Fowler and more. We talked about the guys from Texas being so good natured,  his first show seeing Kenny Chesney when they used to call him Kenny Chesnutt ha ha. We put the writing, recording and the live in order… you might be surprised.
I had a bone to pick with Randall, I noticed on the set list from sound check that She Gone was not on the list… It was my birthday weekend and was gifted from the guys in the band…. She Gone was added to the show! Pretty epic night with Randall, pretty epic conversation as well. Let's get to know Randall King a little bit better.
We talked the King Fest… gave a little info…
Learn more about:

Randall King
WEB: www.randallkingmusic.com
Facebook: @randallkingband
Instagram: @randallkingband
One of country's new crop of modern traditionalists, Warner Music Nashville artist Randall King grew up on the endless plains of West Texas – and his sound is steeped in their timeless beauty, both gritty and graceful at the same time. He grew up singing in the back of a '93 Chevy Suburban, mimicking the pure-country vocals of stars like Keith Whitley, George Strait, Alan Jackson and John Anderson and over the years became drawn to the electrifying energy of modern stars like Eric Church, Dierks Bentley and Jason Aldean. After years of hustling and a road-warrior's diet of 150 shows each year, King produced and released the defiant 2016 EP, Another Bullet, then followed up with a 2018 self-titled album.
Now produced by traditional torchbearers Bart Butler and Ryan Gore (Jon Pardi), King is bringing an organic, timeless sound to country's mainstream with his major label debut album Shot Glass. The 11-song collection, seven of which co-written by King, centers around a night out at a bar, with each track representing a different point of view of those in the room. With over 120+ million career streams to his name, the Pandora and Country Now 2022 Country Artist to Watch is looking to the anywhere-and-everywhere future with music that captures the essence of a Western poet who's never been afraid to be himself.