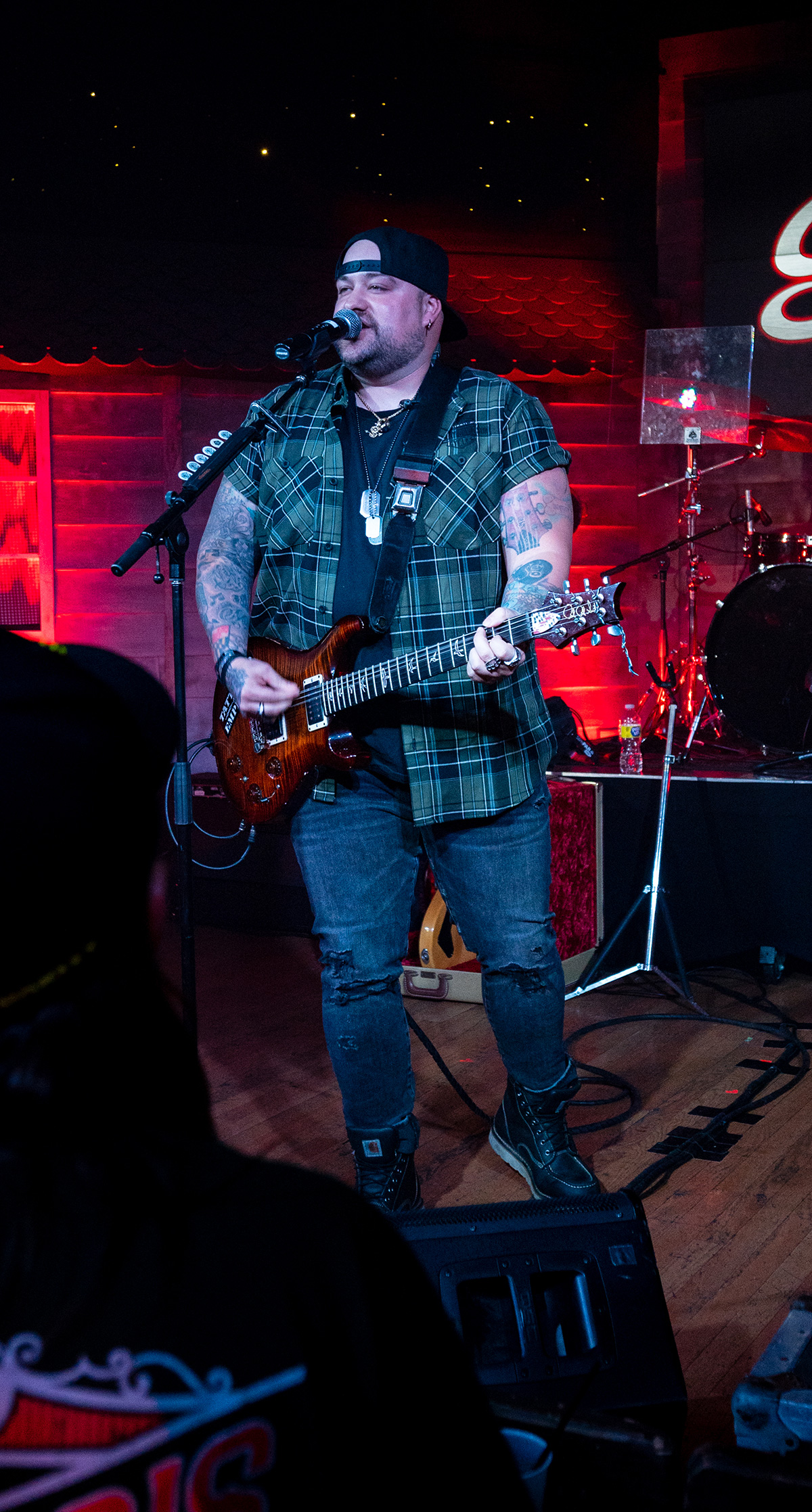 Sam Grow travelin' (literally) from Nashville to Vegas via Nebraska, the Grand Canyon and more just to have sushi, play some music and gamble… We dove into the social world we live in, TikTok, the tools in the business today, new music, Muscadine Bloodline, releasing a lot more music this year, dove into JellyRoll and even the quiet acoustic shows in Vegas during the "covid" days.
Sam talks about who he'd love to go on the road with including Lee Brice, Randy Houser, Jelly Roll.. we talked about other artists like Cody Johnson and Randy Houser hitting the road together.. who goes first?!?! Sam got to produce some music for Jason Michael Carroll.. this dude is such a talent!!
Jumping into a owning a publishing company, Sam is just so passionate about ALL aspects of music!
The traveling to Vegas.. this dude LOVES to just drive. Took the long way to Vegas even through South Dakota.. Hitting the local Harley Dealerships on the way… didn't even steal anything this time… or the last time but it'll make sense.
We enjoyed bustin' Brad's balls throughout the entire talk… definitely WORTH it! We can't wait for you to all get to know Sam a little bit better.
Learn more about:

Sam Grow
WEB: www.officialsamgrow.com
Facebook: @samgrowofficial
Instagram: @samgrowmusic
After the breakout success of his first studio album, 2019's Love and Whiskey, a lot has changed for Average Joes Entertainment star Sam Grow. That milestone project followed years of grinding work, writing his own tunes, booking his own shows and recording his own EPs … but it was all rewarded.
Love and Whiskey hit Number One on iTunes' Country Albums chart – doing so with zero radio airplay – and since then he's only poured more gas on the fire. Grow's 2020 single "Song About You" burned red hot, pulling in more than 50 million streams and getting named one of Spotify's "Best Country Songs" in the process. Grow's been featured on Billboard's coveted "7 Country Acts To Watch" list, and touted by Music Row as a sure-bet for future superstardom, among other accolades, as the temperature continues to spike.
But with his new sophomore album, This Town, Grow goes back to where it all started. Painting a sonic picture of the small-town world he was raised in – rocked by changing times but still holding strong – he's building on success … and letting fans know they're never alone.
"I feel like right now I'm making some of the best music I've ever made," he says – and honestly, that's saying a lot, since the Maryland native is the definition of a "prolific creator." Since his 2014 arrival in Nashville, he's dropped three EPs and his milestone debut album, never letting more than a few years pass between releases. But things are different now.
"2020 was a big revelation to me, of how important music is to people's lives – even in the worst times," he says. "To be able to put on a song and not feel alone, even when the world seems like it's crashing around you, that's such an intimate thing."
Calling his new music the "most-personal" of his career, Grow takes that realization and runs with it for This Town, embracing his journey as proof of what's possible. Emboldened by success but still inspired by his roots, he was joined by producers Colt Ford and Noah Gordon for 12 fresh tunes, choosing soulful honesty over mainstream conformity. That go-your-own-way, DIY mindset has always been part of Grow's blue-collar ethos, but This Town takes it to new levels.