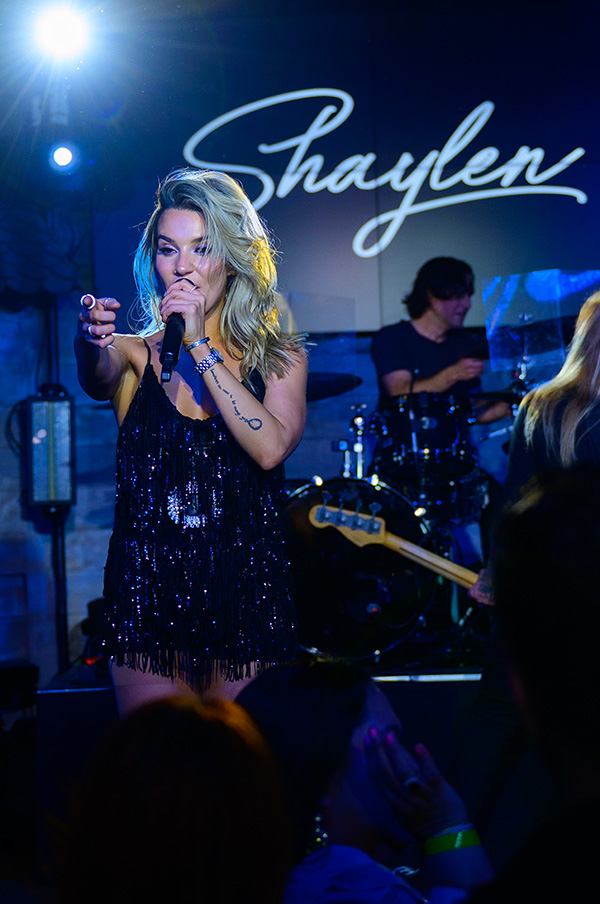 Shaylen and Toad getting to know each other and it all started with almost being named.. Buffalo Dallas… her dad was a huge football fan, and uh.. she was born on Superbowl Sunday and ya… they thought of naming her yup.. Buffalo Dallas. No drugs were involved in that thought either! Shaylen was in LA and living her life as a pop artist. Record deals and everything. Grew up on country music and singing in the church.
We talked Lips of an Angel and playing it with Austin John Winkler of Hinder at one of the last Whiskey Jams at Winners Bar in Nashville! We talked about her favorite covers to do from Aerosmith to Adele. We talked Post Malone and Morgan Wallen along with Hardy coming together with an iconic colab on the CMA's!
We found out that this is Shaylen's first headlining West Coast tour and it ended right here in Vegas at Stoney's!
Learn more about:
Shaylen
Facebook: @ShaylenOfficial
Instagram: @shaylenofficial
Born in Chattanooga TN, raised in Dallas TX and currently living in Nashville, Shaylen is a powerhouse vocalist and songwriter with music living in her soul since she was a child performing in church. After 10 years of living in Los Angeles, shaylen has accumulated tens of millions of streams as a major label pop artist. Although deep in her heart she felt her calling has always been back in Tennessee writing country songs where it all began. She walked away from it all to take the risk of embodying the truest version of herself while getting back to her roots. Country music is where she belongs and you can certainly hear the honesty of that it in her latest work. Shaylen brings a powerful and unique voice to her music and songwriting. Southern and soulful yet truly original