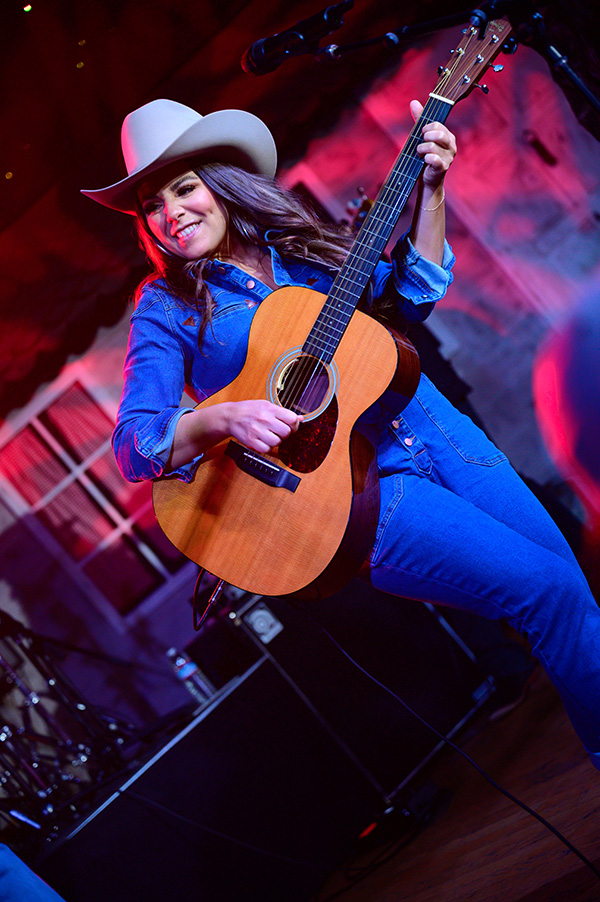 Kylie Frey and Toad having some fun back in Vegas at Stoney's talking Tonk Vegas and just what it's like to sit next to some huge writers in the industry and getting to hear exactly what they are hearing through the monitors. We talked timeless music and getting a number 1 song that lasts forever. We talked America's Got Talent and Real Country and her time on those shows. We had some fun with Reba and the Voice and her tots!
We talked about her need for being barefoot on stage… ha ha
We talked about the holidays,  new music on the horizon, her Opry debut and even dove into some Tim Montana!
I asked the fun question… who are you listening to these days, newer artists… She spoke of Ella Langley, Tyler Halverson, Meg McRee, Harper O'Neill and Colin Nash… I have some time to spend on some of these newer artists 🤠
The best French Fries in fast food…… and she is a sauce kind of gal!
Learn more about:
Kylie Frey
Website: @kyliefrey.com
Facebook: @kyliefrenchfrey
Instagram: @kyliefrenchfrey
In today's country, it's not uncommon for artists to veer from one "lane" to another, adopting a new sound and style as trends change. But there's a growing movement within the genre suffering no such identity crisis, and there you'll find Kylie Frey.
Born and raised as country as it gets, Frey is a third-generation rodeo girl and Louisiana state goat-tying champion – and a rising star as genuine as her blue jeans. Sincere in her convictions and too real to dismiss, even for ardent country haters, her sound both typifies and transcends the genre. With her music she's brings a timeless sense of authenticity back.
"I just wanna own my story so much it makes someone else own theirs," says the Carnival Music singer- songwriter, now working with undeniable streak of hits behind her.
After just five years of dedicated work, Frey has already notched Eight Number One's on the Texas Regional Radio Report – "Rodeo Man," "Too Bad" (with Randy Rogers), "One Night In Tulsa", "I Do Thing", "Spur of the Moment," "Horses In Heaven" (Feat Randy Houser) and In the Spring of 22' she teamed with Bri Bagwell to top the charts with their Country take on the iconic, Cindy Lauper hit, "Girls Just Wanna Have Fun". Later that year she continued collaborating by joining Tyler Halverson on the fan favorite, multi-million streaming, "Your Bar Now". Most recently she notched her 8th #1 and 6th consecutive with the multi-week, "Red Dirt Cinderella" twice breaking her own record enshrined as the fastest-rising Number One by a female artist in chart history. Each song displays the true-to-yourself grit and determination that rodeo demands, and to Frey, those qualities can only be earned the hard way.
Rodeo was a family tradition, she says … and so was country.
With her music, she embraces the idea that individuality is more than relatable … it's contagious.