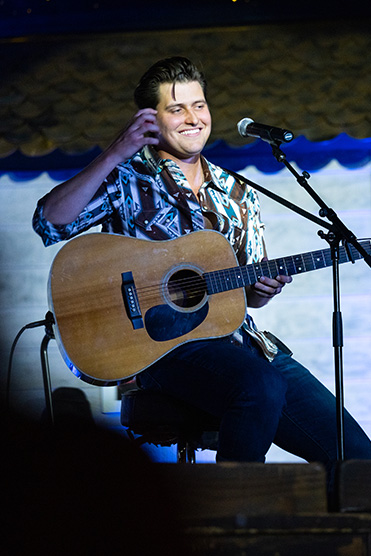 Austin Burke and Toad sit down in the Country AF Radio studio to talk 2020, Shark Tank, New Music, his 94 year old Grandpa and being a salesman.. and what's to come in 2021 and on!
Learn more about:

Austin Burke
WEB: www.austinburkemusic.com
Facebook: @AustinBurkeMusic
Instagram: @austinburkemusic
Phoenix native Austin Burke's musical career began at three, when he sang the national anthem for the Diamondbacks and the Suns. At 19, Burke left behind dreams of playing baseball to pursue a career in country music in Nashville. He spent four years waiting tables, writing songs and saving enough money to record his debut single, "Sleepin' Around." The song led to a contract with WME and the opportunity to open for numerous high-profile artists, including Vince Gill and Dierks Bentley. Burke recently signed a publishing deal with Home Team Publishing, a creative partnership amongst Thomas Rhett, Rhett Akins, Virginia Bunetta and Roc Nation.
The song "Whole Lot in Love" catapulted Austin to Spotify stardom. The track currently boasts more than 60 million streams. His music has also been featured on Sirius XM's The Highway. Austin is currently touring the U.S., and in the past few months alone, he has played Country Thunder Arizona, Country LakeShake, Watershed Music Festival, The Willamette Country Music Festival and Faster Horses Festival. Recognizing his immense talent and potential, Pandora and NYCountry Swag both named Austin an "artist to watch" in 2019, and the Grand Ole Opry invited him to make his debut on March 23, 2019.