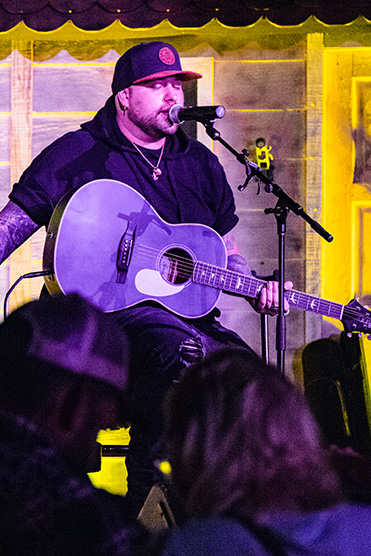 Sam Grow.. and Toad talk the music biz, colabs, mexican food, the county and so much more!
Learn more about:

Sam Grow
WEB: www.officialsamgrow.com
Facebook: @samgrowofficial
Instagram: @samgrowmusic
All of us can remember moments that changed our lives and hopefully the lives of those we love.
Ask Sam Grow and he'll tell you he's had maybe three. The first came in high school, when his father agreed to buy Sam the guitar he desperately wanted — but only on one fateful condition. The next came the day he first held his newborn daughter, a moment that prompted him to make a special vow he has kept ever since. And the third involved his decision to pass by several tempting opportunities until the perfect one came along – signing with Average Joes Entertainment.
Since signing with the Nashville-based label in 2019, Grow has amassed 40+ million streams across all Digital Service Platforms, was named to Billboard's coveted "7 Country Acts To Watch" list, and was recently pegged by Music Row magazine as "On Board For Strong Bids For Future Stardom."  His 2020 hit single, "Song About You," from his EP, Me And Mine, was listed as one of Spotify's "Best Country Songs of 2020-Wrapped," and his 2019 album, "Love and Whiskey," debuted at #1 on iTunes Country albums chart.