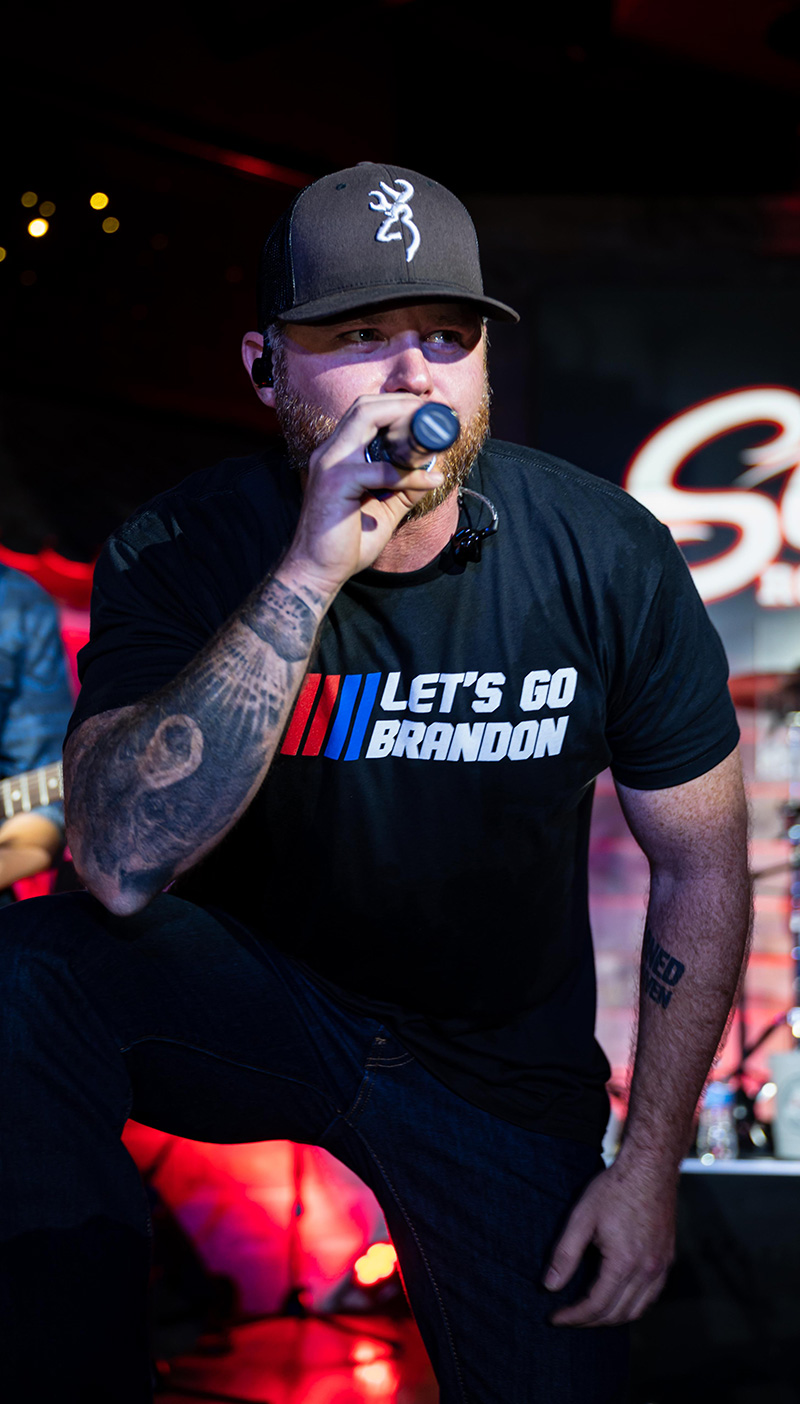 Heath Sanders hangin' out in Vegas for a private event and took some time to kick it. We jumped into gambling in Vegas, new music on the way, acoustic and raw! We talked about Raised On Red, a single with Justin Moore, touring and recording. New single coming out soon called Dirty Money! <— can't wait for this one.
We talked sports, Arkansas football… the joys of college sports. Made a prediction on the Tennessee vs Georgia game (Toad takes Tennessee – Let's gooooo) We talked the big Utah vs USC game, what a damn game! We even talked Ohio State… booooo
Back to the music talk.. the future with a label that lets him stay honest and be true to who he is. It isn't all about the money, fame and fortune, it's about making music for the every day folks. We dove into the new music folks in country music, Jackson Dean, even touched on good ol' Dillon Carmichael. What a great story with Dillon's label showcase and Heath's write… who's behind doors number 2? This is GREAT!
Ok.. enough, let's dive into Heath Sanders!
Learn more about:

Heath Sanders
WEB: www.heathsanders.com
Facebook: @heathsandersmusic
Instagram: @heathsandersmusic
Heath Sanders is an Arkansas natural gas-worker-turned-songwriter whose realness informs the music he crafts. It all started after Heath posted on Facebook his cover of Chris Stapleton's "Either Way" in early 2018. The video filmed in his living room would quickly transform his life as millions watched and re-shared, making Heath an overnight viral sensation among the working class communities in the Midwest and Rust Belt. Drawing upon a lifetime of early mornings and long days, Heath emerges as the new voice of folks who identify with hard work and have the sore backs and tired feet to show for it. Despite the rich culture in the Ozark Mountains few where he grew up ever thought of music as a livelihood, yet his COMMON GROUND collection (The Valory Music Co.), out 1/29, is full of material that ranges from sensual ballads to who-I-am statements and reminders of the unifying characteristics we all have.