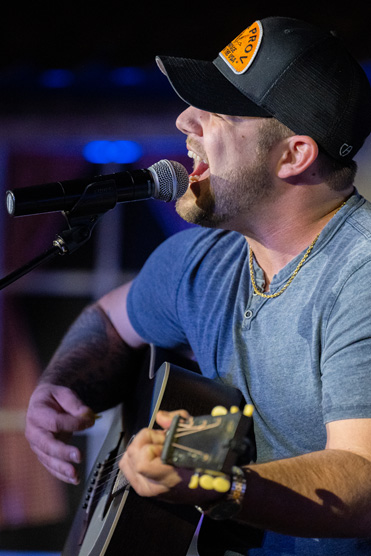 Kameron Marlowe and Toad kickin' it Las Vegas at Stoney's Rockin' Country and talk the lack of luck in Vegas, writing music, the move to Nashville, sushi and even get deep with Waffle House!
Learn more about:

Kameron Marlowe
WEB: www.kameronmarlowe.com
Facebook: @KameronMarlowe
Instagram: @kameronmarlowemusic
They say Nashville is a 10-year town, but it only took Kameron Marlowe seven months to launch himself from struggling singer-songwriter and into the spotlight.
Marlowe found success with his independent debut release, "Giving You Up" – a heartbreak anthem that has topped more than 15 million streams and counting. It's the first song Marlowe finished writing and it came with a personal price. The singer was 20 years old and planning to propose when his would-be fiancée dumped him for someone else. To get his feelings out, he picked up a pen.
"I had things I wanted to say," Marlowe said. "I started writing and over the course of several weeks, it turned into a song that means something to me and honestly, helped me through a hard time."
Born in the small town of Kannapolis, North Carolina, Kameron sold car parts at General Motors for a living before he got a call that changed his life forever. A recruiter from NBC's "The Voice" found performance videos of Marlowe on YouTube and reached out with an offer to take him straight to the series' live auditions. The offer was too good to pass up.