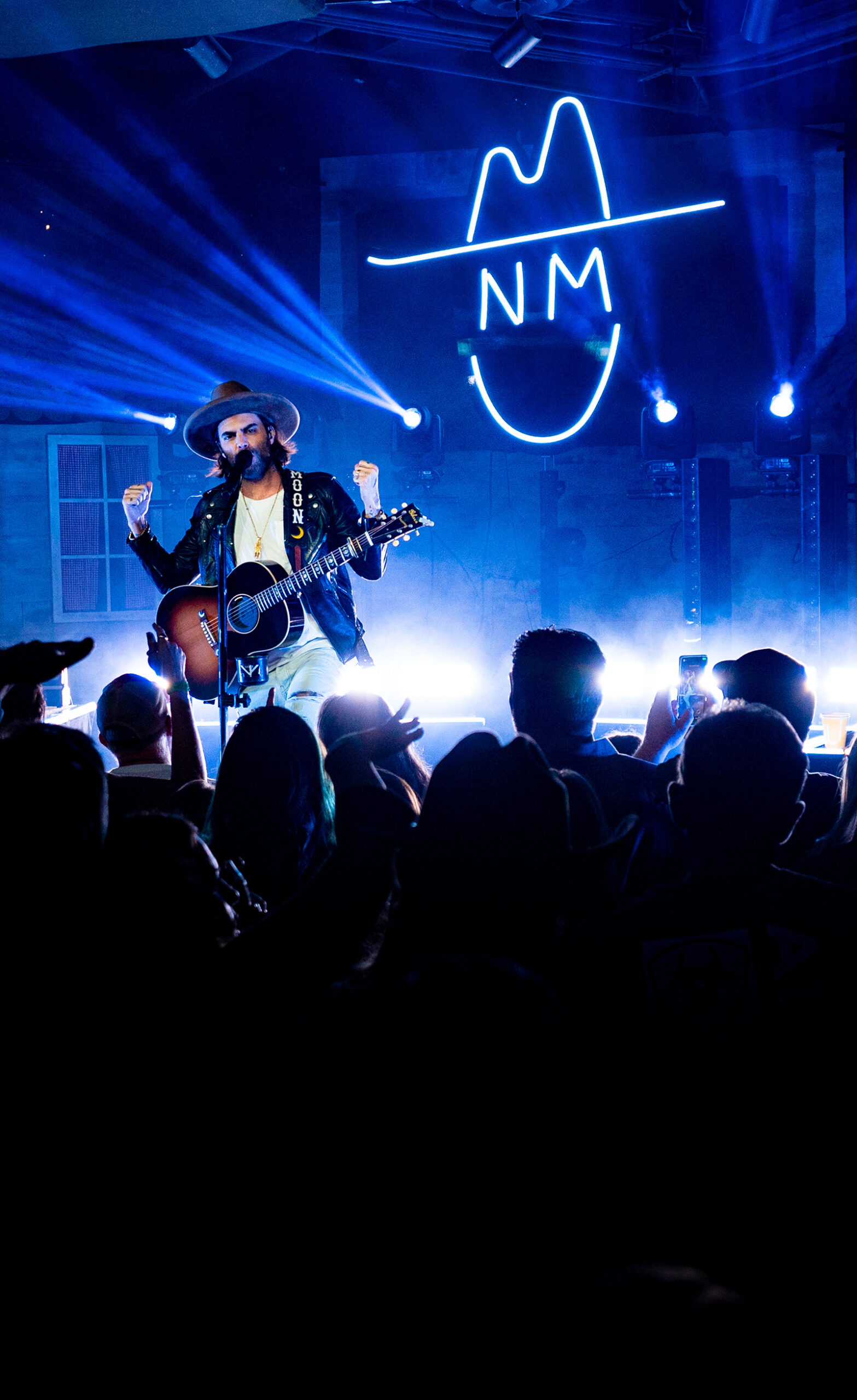 Such a neat guy, Niko Moon took some time to kick it in the Toads Tunes studio and talk music, life, the future and more.
Born in Tyler Texas, moved to Georgia at the age of 10, then off to Nashville! Writing for a while with the Zac Brown Band, then the move to Nashville to become more of a writer and in the element. Meeting his wife on Facebook, this is EPIC! Anna Moon… has been Niko's co-writer since the beginning. Talk about a true love story!
The story behind "I Can't Wait To Love You"… I will leave this to the interview for the answers and the GREAT story!
Growing up listening to his parents favorites like Patty Griffin, Emmylou Harris, John Prine and more… to then falling into Travis Tritt, Alan Jackson, Ludacris, Outkast which has brought Niko to where he is today.
The first song he learned how to play is The Joker by the Steve Miller Band. Taking his dad on the road and that experience… Let's get to getting to know Niko Moon.
Best quote… "Money only fixes money"
Learn more about:
Niko Moon
WEB: www.nikomoon.com
Facebook: @nikomoonmusic
Instagram: @nikomoon
Sitting across from country singer/songwriter Niko Moon, the words "GOOD TIME" are inescapable, peeking through the threads above his knees. "Good Time" is a track on his forthcoming genre-testing debut EP, a moment he wanted to benchmark with tattoos: "GOOD" on his right leg, "TIME" on his left.
"I always wear holy jeans," Moon explains, "and I'm starting to run out of real estate."
"GOOD TIME" deserved permanent ink, since the phrase is more than just an album title. It's also a way of life for Moon, an adventurous artist, writer and musician with an enduring optimism and a flair for challenging boundaries. That attitude is apparent in the EP, a judiciously layered synthesis of his Georgia roots, pairing Atlanta-bred hip-hop and rural-fed traditional country, two genres that were considered incompatible not that long ago. The EP will be released later this year, but for a sneak preview, "Good Time" and "Drunk Over You" are available now.