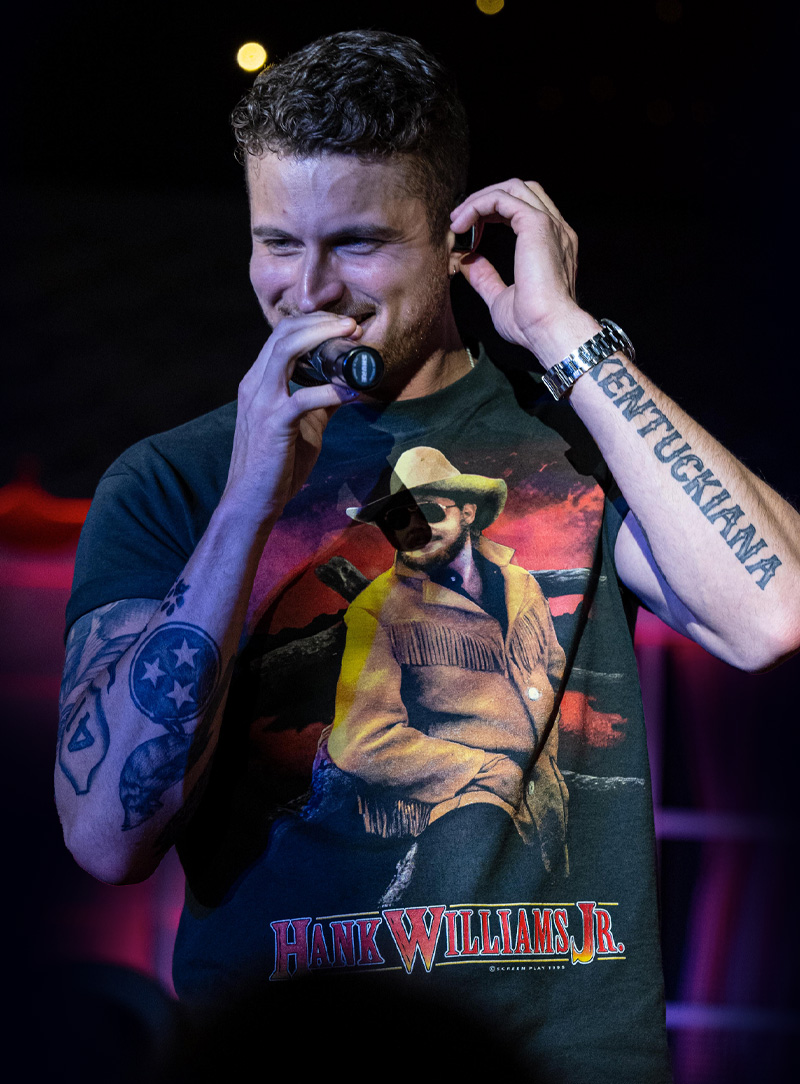 Sean Stemaly and Toad talking the big move to Nashville at 23 years of age, touched on hunting, music, writing and even the zoom stuff. Getting on the HIXTAPE: Vol. 2 with Jimmie Allen and Justin Moore, we talked the real important stuff; PIZZA, in Las Vegas and in Nashville, little chat about Tim Montana, sponsorships with Snap-on, Shell and WD-40, a 9300 mile road trip in 20 days, we even talked "Big Phil"!
Learn more about:

Sean Stemaly
WEB: www.seanstemaly.com
Facebook: @SeanStemaly
Instagram: @seanstemaly
Sean Stemaly was born in Western Kentucky and raised in the river-bottom fields of Southern Indiana, a hard-worker whose Country music comes straight from the only life he knows. Stemaly taught himself to sing over endless days in the cab of a Case IH 9370 tractor, planting the seeds of stardom to the sound of icons like Brooks & Dunn, George Strait, Alan Jackson and Jason Aldean. Signed to Big Loud Records, the 27-year-old diesel wrenching, heavy-equipment operating talent has tallied over 135 MILLION on-demand streams, infusing modern Country with youthful, salt-of-the-earth swagger and rocked up heartland soul – a sound that's both fresh and based in timeless traditions. He's penned countless songs in Music City's vibrant collaborative scene – including on-fire releases, "Z71" and "Come Back To Bed," whose top-viewed music videos has already tallied over 13.3 MILLION views – and is currently wrapping up his 2022 debut studio album with superstar producer Joey Moi. The 2021 Pandora Country Artist to Watch has already hit the road with Riley Green, HARDY, Morgan Wallen and Justin Moore among others, and his 2022 touring year is set to be the best year yet.