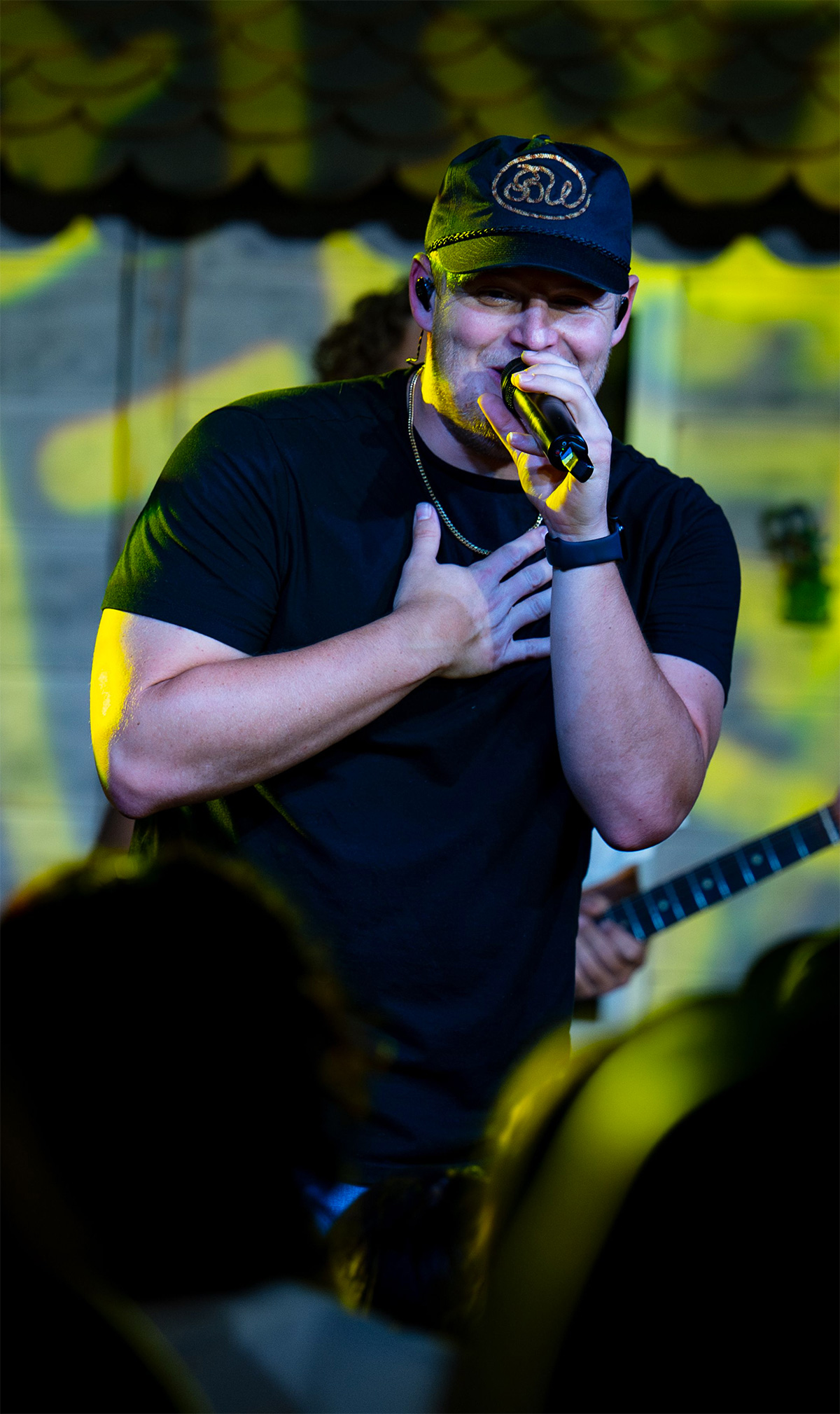 Spencer Crandall back in Vegas and hangin' with Toad catching up on music, the road, dropping new songs every month and even mixing it up with an EDM tie. We talked about artists he's worked with like Shaylyn and getting songs that he could hear with a certain type of artist on. Producing music on his own, knowing and growing as an artist within all aspects of the creativity. We talked Lily Rose and her growth from 1 song and 1 video and just dropping it at the right time. Jumped into Zach Bryan, FGL, Sam Hunt, Hardy, Parker McCollum and Luke Bryan and their careers and timing.
His next release Before I Knew It coming just around the corner. Being an independent artist with the freedom to release and grow at his own pace. We talked about his view on the industry and where he is today with all the success being indie. Walking into rooms and feeling "punished" for getting so far as an indie artist. 300 million streams to date. He's got it going on man!
We talked about his single My Person, covid hits and the success of social media and his drive gets him to 53 million streams without play-listing or radio. We talked about his rise from broke ass college kid (this parental story is great) to buying a house with his music!
Learn more about:
Spencer Crandall
Website: @spencercrandallmusic.com
Facebook: @spencercrandallmusic
Instagram: @spencercrandall
Unfiltered. Unconventional. And above all, unapologetic. Those are the defining traits of a whole new generation of Country star – and Spencer Crandall is one of them. As one of Country's most progressive new talents, self-made and as dynamic as they come, Crandall has no time to say "sorry" for his raw, soul-baring stories. Driven toward greatness, he's got no remorse for his big dreams, and pulls no punches with his ever-evolving sound. The Nashville based artist has spent years combining pop's untamed energy with the confessional lyricism of Country, opening up territory no one before him even knew existed – and with his ambitious new 20-track album, Western, the frontier expands again. Growing up in Denver with a tight knit family, the creative powerhouse was taught hard work and dedication, and learned his lessons well – even playing football in college. But when injuries ended his career, the standout athlete was officially out of his comfort zone. Fully embracing his natural, genre-defying instincts, with ultra-smooth vocals, deeply-personal themes and hot-blooded performances, Crandall now counts 1.2M monthly Spotify listeners, 250M total career streams, more than 2.6M followers on TikTok, and fan engagement so off the charts it drives sold-out shows around the nation. He released three albums before Western, made his Grand Ole Opry debut in 2022, and continues pushing toward the ultimate goal of a sold-out stadium performance – Western is just the next step.