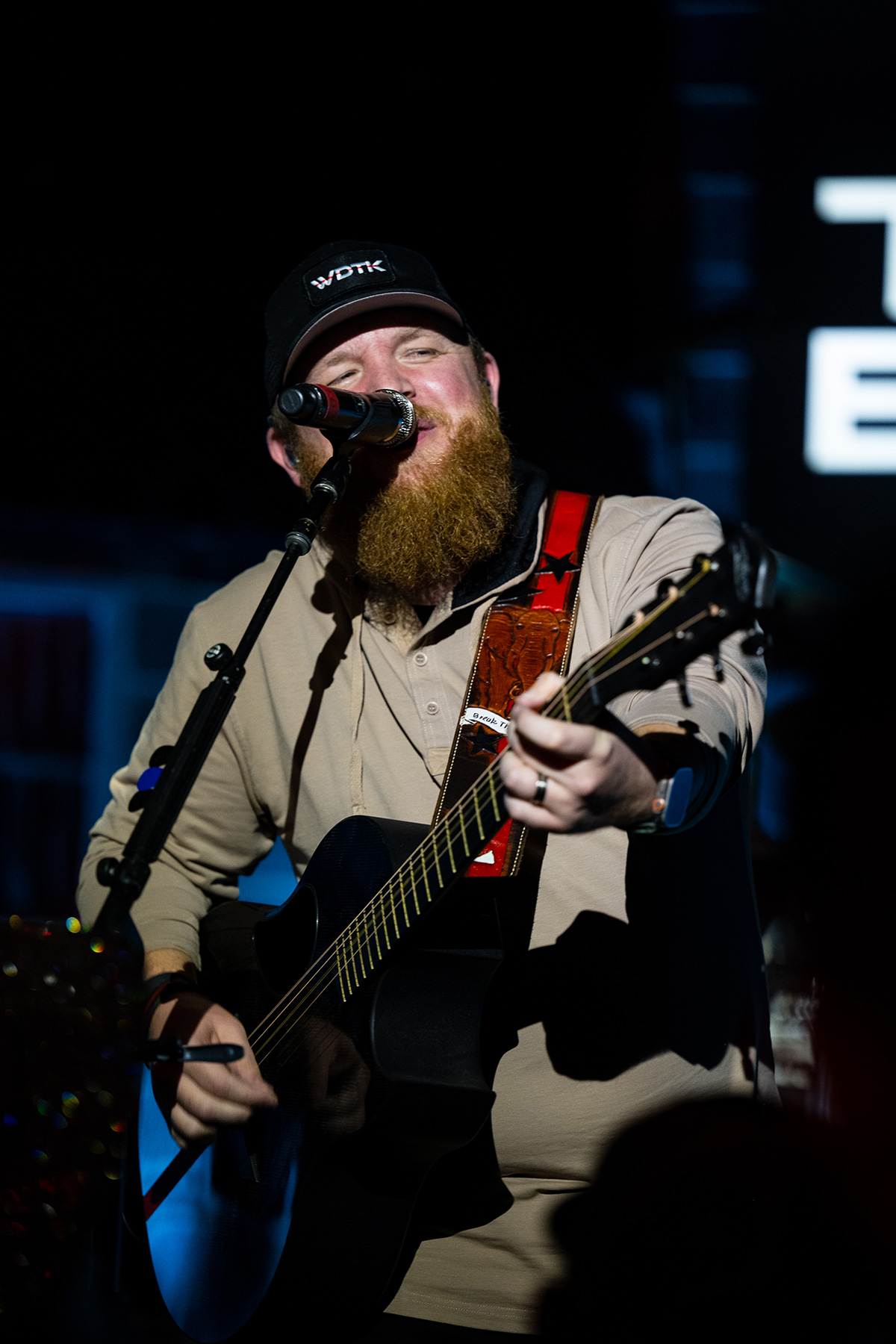 Rollin' back through Vegas, no time for golf this time around, we jumped into marriage, the road, experience of being on TV with the American Song Contest, #braaap, warm weather vs cold weather, kind of having a 1 day honeymoon, getting overseas with C2C as well as hitting Stagecoach!
New music coming around the corner in early 23, hitting the road with Mitchell Tenpenny, we talked about shows with Shania Twain, would it be a fit? #toadapproved
We had some fun talking goals in the industry, selling out arenas, wining awards, being fulfilled and happy. Being able to support the journey with the bandmates, and… PEACE! Goals of touring with Hardy, Kenny Chesney and others.
We made a pact to hold each other accountable in… Journaling. There is a lot in this and it'll make sense. Let's get to know Tyler Braden!
Learn more about:
Tyler Braden
WEB: www.tylerbraden.com
Facebook: @tylerbradenmusic
Instagram: @tylerbradenmusic
If ever there was a country artist ready to set the world on fire, it would have to be Tyler Braden. He has the gritty powerhouse vocal, the expressive pen and the ability to deliver a lyric with complete conviction worthy of a headliner. Braden grew up in Slapout, AL, with parents who fostered an early appreciation for country music, guitar-playing songwriters filling the airwaves and a group of rock-loving friends. He spent much of his life blending these early influences to craft a sound all his own. His early twenties saw him playing local shows and touring the Southeast while serving as a first responder in Montgomery, AL. A gig in Music City inspired his move north, and Braden continued firefighting in the suburbs of Nashville while preparing to take his music career to the next level. His first date at the homegrown Whiskey Jam concert series in January 2017 paved his path to today.
With over 160 MILLION streams to his name and a growing list of major tour credits from Brantley Gilbert to Brooks & Dunn, he introduced himself to the world as a major label recording artist with his take on NEEDTOBREATHE's hit "Brother." Praised for his "commanding delivery" (Music Row), Braden offered the song as a tribute to his first responder family and all those fighting on the frontlines during the pandemic. He has since earned massive fan response from original releases including "Love Is A Dead End Road," "Secret," "What Do They Know" and "Ways To Miss You." His debut single "Try Losing One" is currently at U.S. country radio and has already topped SiriusXM The Highway's Hot 30 Countdown. Braden's Warner Music Nashville debut EP WHAT DO THEY KNOW (WDTK) is out now.